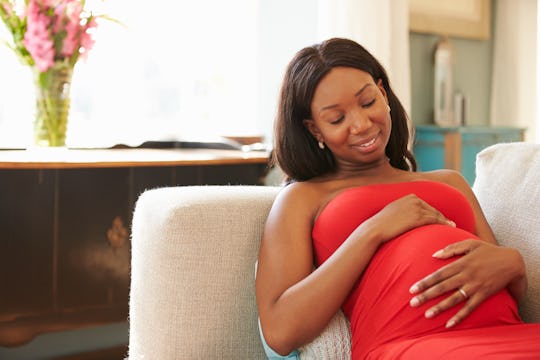 Fotolia
13 Things People Feel Fine Saying To Moms With Gestational Diabetes (And How To Respond)
Want to hear a joke? Knock knock! (Who's there?) Gestational diabetes! (*slam the door, scream as you run up the stairs, and lock yourself in a closet. It's no use, of course, because gestational diabetes (GD) will find you and use an axe to destroy the door, like Jack Nicholson in The Shining.*) OK, so it's not so much a joke as it is a metaphor for having GD, which completely sucks. To make matters worse, there are things people feel fine saying to moms with gestational diabetes. Suddenly Nicholson with an axe just doesn't seem all that bad.
Truth be told, most people are really nice and supportive when you tell them you have GD, even if they're not particularly knowledgeable. More often than not, the annoying things that will spill forth from friends and family, even well-meaning friends and family, will be born out of innate cluelessness. (And, hey, they've probably never had to deal with it, so cluelessness is to be expected.) However, even if they want to be supportive, they don't necessarily get it. So even though you know in your heart that they're trying their best and they're not trying to be obnoxious or hurtful: that sh*t gets old. Real old.
Oh and also, as with everything in life, some people are just tremendous jerks.
We don't always think about the witty retorts we'd like to shoot back at people who irritate us in the moment. That's why I've thought of these things for you, so you'll be ready to go the next time someone waves a plate of pasta in your face and insists you eat it.