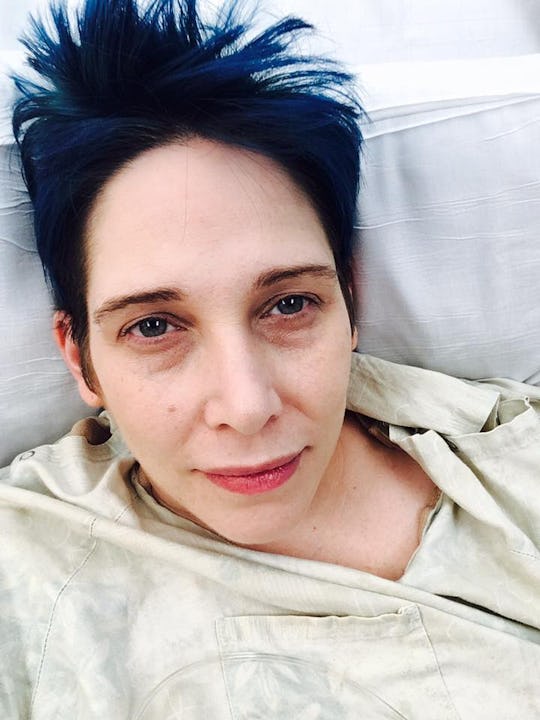 Courtesy of Steph Montgomery
13 Things That Surprised Me When My Tubes Were Tied
I recently got my "tubes tied," or had a surgical procedure called a bilateral tubal ligation to prevent future pregnancies, which oddly enough did not involve tying anything. I swear people make up cutesy nicknames for pretty much anything involving women's reproductive anatomy. It's almost as if our society is completely uncomfortable with it. (Spoiler alert: it is). Anyway, despite a ton of contemplation, research, consulting my OB-GYN, talking to my friends and mom, and Googling the worst things that could happen, I was far from prepared. Honestly, the things that surprised me most about getting my tubes tied were things that I couldn't really prepare for.
The main thing that surprised me was the pain. Everything I read about the procedure described it as "uncomfortable." No. It hurt. A lot. I am not sure if the authors of the brochures and websites I read have never had the procedure, or if they have and this is another example of being conditioned as women to minimize our pain and shoulder it alone, but I'm not gonna lie, it's freaking painful. For me, the procedure and recovery was far worse than childbirth.
Then there are the emotional side effects of the procedure that no one really talks about. The finality of it hit me hard. I actually cried about it, which was totally shocking to me because when I say that I don't want to be pregnant ever again, I really mean it. I don't. Never again. I would rather make out with Donald Trump or swim with sharks than be pregnant again. Seriously.
So why were there so many surprises? I think, in part, because we are so damned uncomfortable talking about reproductive health in our culture. Also, simultaneously, getting pregnant and wanting to get pregnant seems to be synonymous with being a "good" woman (it's really not). The end result is that people don't talk about their experiences with this procedure or they minimize how painful it is. After all, we asked for it, so we deserve what we get, right? Wrong, and that is some pretty messed up bullsh*t.
So, while your mileage may vary, I'm going to be honest about my experience getting my tubal ligation, because I am not ashamed and it was nothing like I thought it would be.