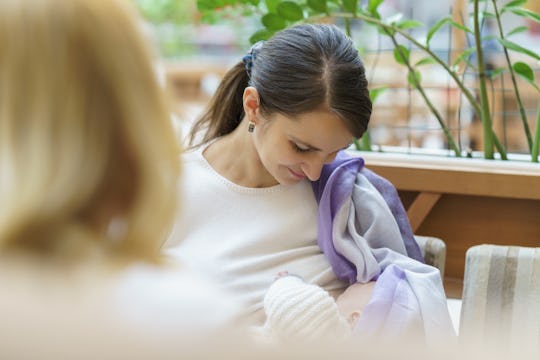 Aidman/Fotolia
13 Things That'll *Definitely* Happen When You Try To Wean For The First Time
Breastfeeding is hard. Because of practical difficulties (latch, milk production, and babies who just don't get it) and the systemic failures that don't do enough to support parents who would like to nurse, many women are forced to give up breastfeeding before they'd like to. But, if you're lucky, you'll get to experience the physical and emotional challenge of weaning. And there are things that'll definitely happen when you try to wean for the first time that will add to that difficulty.
I was one of the lucky ones to deal with the hell on earth that is weaning. And I weaned my kids "late," since they were 16 and 21 months. The challenges I faced, therefore, might be different than those of a mom who weaned at, say, six months. Or a mom who weans a 7 year old. And yet in talking to lots of moms who have weaned at all different ages, many of these issues are pretty universal (or universal enough, with some unique spins on the same basic issues).
Of course, I make no guarantees that you will definitely encounter all of these issues. I mean, I'm not a fortune teller and I can't predict the future, my friends. But you will if you're anything like me (and even if you're not, there's a good chance you'll wind up ticking off several boxes).