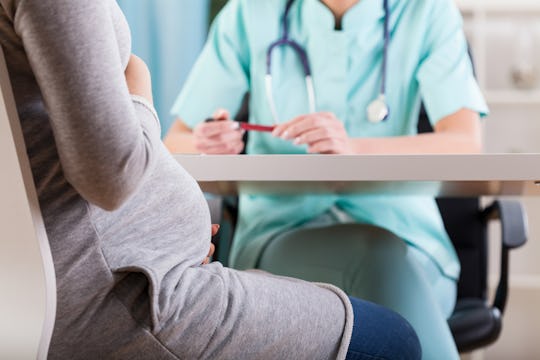 Fotolia
13 Things You Should Never Say To Someone Telling You They're Pregnant, And Why
There are situations in life when you just know you should proceed with caution. When someone tells you about the death of a loved one, or about an emotional break-up (and depending on the person's relationship to the situation), you might have any number of responses. The same can be said for when someone tells you they're pregnant. For some, this can be wonderful and exciting news. For others, it can be exceedingly difficult and even painful to discuss. That's why there are certain things you should never say to a pregnant person.
Instead of blurting out whatever first comes to mind, you should listen to how the person broke the news. Were they smiling? Did they seem depressed? Were they giggling in a completely nervous fit? Are they asking for your opinion or advice? You'll want to gauge the situation and respond accordingly. Instead of assuming your thoughts or feelings about a pregnancy are universal and, therefore, felt and thought by everyone, you need to be cognizant of every woman's unique situation. The best way we can support women, whether they're pregnant or not, is to listen to them.
Revealing a pregnancy, whether wanted or not, whether planned or other, is incredibly personal. Chances are the pregnant person is already terrified about their situation (what pregnant woman isn't anxious?) so you'll want to avoid giving these awful responses to the news.