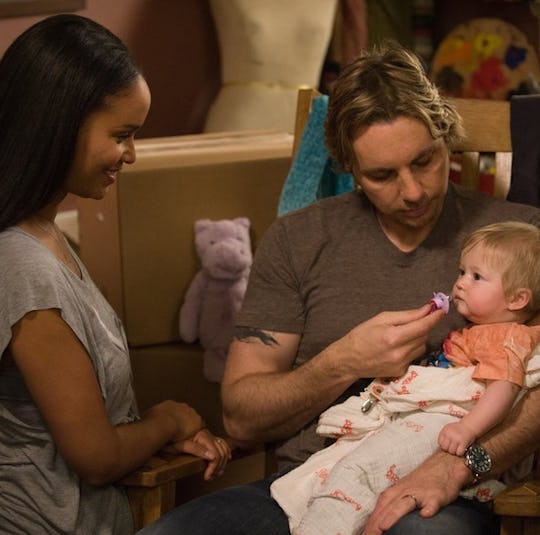 NBC
13 Weird Acts Of Kindness New Parents In Strong Relationships Do For Each Other
If your relationship never ran into any kind of turmoil or stress before you had children, I have a few thoughts for you:
How?
Congratu-effing-lations
Seriously though, how?
Seriously though, congratulations
Once you have a kid, the stress will find you.
I'm not saying that children are the end of couple-y bliss, but having a baby is hard on relationships, or at the very least can be. With their entry into your life, children bring many things: contentment, excitement, joy. But they also bring screaming, inconvenient hours, and wants and needs that will completely upend the way you've been living up until before they arrived.
Whether you're raising a child with a partner or on your own, you pretty much have to re-learn how you're going to do absolutely everything. When you're doing it all on your own (which, #respect) you have the challenge of needing to figure this out (and take it on) largely on your own. If you're parenting while partnered, yes, you have the help of an extra set of hands, but you both now have the added challenge of remaining physically and emotionally available to the needs of someone in addition to your child, who is basically requiring 7,000 percent of you as it is.
But there are those we can learn from. Strong couples who get that this is going to be both a marathon and a sprint — a sprintathon! To ease the stress and difficulty of life as new parents, they have figured out bizarre ways to demonstrate their love of one another. Most of them relate to eating, sleeping, and body fluids, because this is what our lives are like now, you guys.