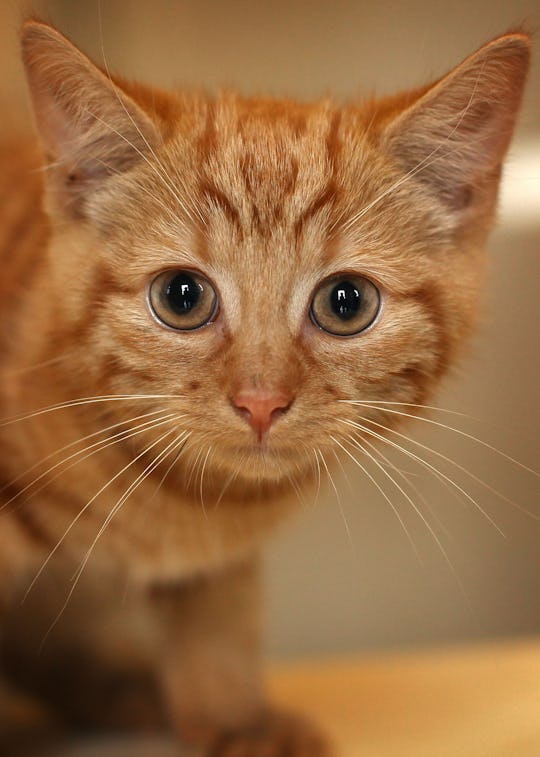 Christopher Furlong/Getty Images News/Getty Images
These February-Inspired Names For Your Fab Feline Are So Purr-fectly Unique
February is a time-honored month in which to show love, and a purr-fectly sweet way to do that is to bring a new cat home (preferably from a shelter or animal rescue organization). If you do plan to add to your fur family, you'll want to give your cat a February-themed name that honors the month it was destined to grace your home with its presence.
In addition to being the month of Valentines, groundhogs, and presidents, February is full of pet-related holidays, according to Petful. It's National Cat Health Month, as well as Pet Dental Health Month (when was the last time you took your kitties to have their teeth checked?). It's also Spay/Neuter Awareness Month and National Prevent a Litter Month, which is a logical partnership if ever there was one. But the day you'll probably be most interested in honoring is National Love Your Pet Day, which falls on February 20, according to the National Day Calendar.
Sure, you could go traditional when it comes to naming your new cat. The Meowbox website reported that the most popular cat names for 2018 included Milo, Max, Lily, Charlie, and Bella. But if you're looking for something a little less predictable, consider getting your inspiration from the themes and people with which February 2019 is associated. It'll set your kitty apart from the rest, not to mention make a sweet story to tell your friends when they coo, "How did you ever decide on that name?"