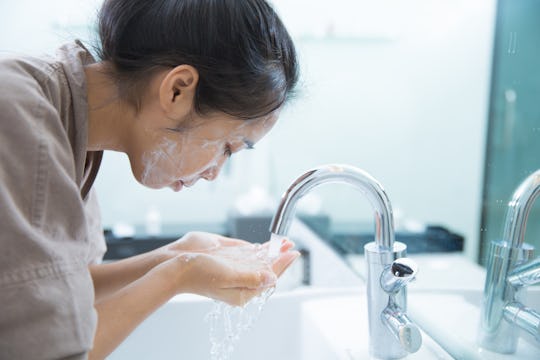 Shutterstock
Cover Your Basic Beauty Needs With These 15 Budget-Friendly Products From Aldi
Are you an Aldi fan? You might be used to buying beef, beans, or burritos from the popular grocery store, but if you're not purchasing your beauty products from Aldi too, you might be missing out. The Aldi shopping experience is unlike any other, and for those (like myself) who have never bought from the supermarket before, there are some things to know.
Their tagline of "shop differentli" is spot on. Aldi is a more streamlined shopping experience, designed for savings, not show-stopping effects. It's kind of a hybrid of your local supermarket, Costco, and a corner store. It has a strong emphasis on cutting costs. As such, you won't find tons of options when you're looking to buy tuna fish and cereal, or in this case, face cream and hairspray.
That's why you shouldn't expect a bountiful beauty selection when you shop at Aldi. True to its recurrent theme of efficiency and simplicity, I actually walked past the "beauty section" about three times before the one soul who worked on the floor directed me over to an area about the size of my desk and proudly proclaimed it The Beauty Section. Still, much like the rest of the selections that you might find throughout the supermarket, the beauty products from Aldi that you'll find are solid and will get job done.
So sure, you might not find a Kylie Lip Kit at Aldi, but the other beauty aids sold there will be the ones that you'll want to stockpile in your closet, and are very budget-friendly, too. So get back to basics with these 15 beauty products from Aldi and watch your bank account grow more beautiful.