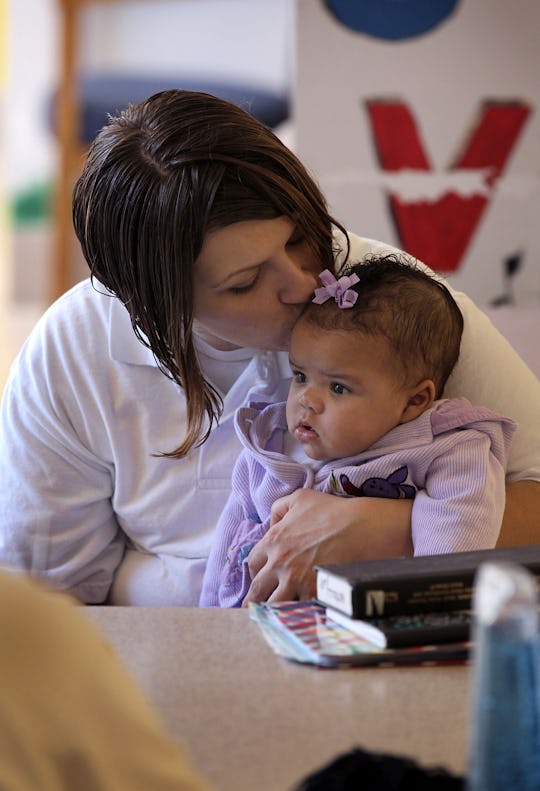 Scott Olson/Getty Images News/Getty Images
15 Encouraging Quotes To Share With Your Daughter This Women's History Month
As a mom of a daughter, I want her not only to appreciate the contributions of women to the world's history, but also to inspire her to make her own stamp on the world. But since girls have a way of tuning their mothers out, I'm glad there are encouraging quotes for daughters that put the sentiments into words better than I ever could. And Women's History Month in March is the perfect time to remind girls about their worth and potential.
It's never been easy being a girl, and today's daughters face many of the same problems and roadblocks my generation and my mother's generation did: stereotyping, objectification, discrimination, harassment, abuse, mixed sexual messages, body-shaming, bullying. This generation also has the additional influence of social media, which can be a blessing in some ways, but a huge curse in others. Our girls need all the encouragement they can get, along with role models who can inspire them to be their best.
My daughter enjoys reading inspirational quotes on Instagram, such as Martin Luther King Jr.'s "If I cannot do great things, I can do small things in a great way." She tells me, "It makes me feel that even if I don't become famous, I could still have an impact on someone's life." [Insert image of misty-eyed mom here.]
Maybe one of the quotes here will encourage your daughter(s), too.