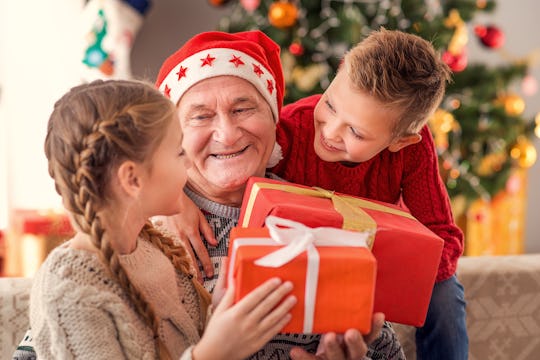 YakobchukOlena/Fotolia
15 Last-Minute Gifts For Grandparents That Aren't Just Photos Of Your Kid
My gram is truly one of the coolest people on this planet. She's the person who taught me some of my most treasured lessons from how to uncover secret hiding spots for garden fairies to the perfect application method for lipstick. That's why every time the gift giving season rolls around, I go back and forth with what the perfect gift is to buy her. And now that my parents are grandparents to my daughter, the want to find the ideal gift is similar. You too? Don't worry because I've got ideas for last-minute gifts for grandparents that won't disappoint.
Whether your grandparent loves to spend time in the kitchen or still fancies pen and paper for recording their memories, there's a recipe book, set of rolling pins, letter set, and journal that will fit the bill. And if you are the DIY type, then you will find a tutorial for a silhouette wall hanging that every grandparent would love.
The best part about these gifts (next to their amazing-ness)? None of them require a huge time investment or wait time. That means you're in luck if you've waited until the last minute to find a holiday present for the grandparent in your life.