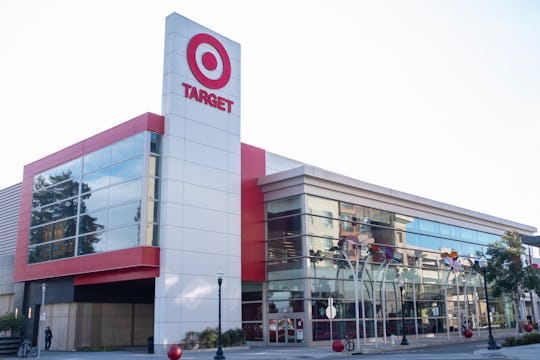 NurPhoto/NurPhoto/Getty Images
These 15 Stores Will Be Open Late On Xmas Eve For Last Minute Shoppers
Someone is bringing an unexpected guest to Christmas dinner, you completely forgot to get your grandma a present, or maybe you just get a thrill out of last minute shopping — either way, Dec. 24 is no time to rely on Amazon Prime. Thankfully, no matter the situation, there are a variety of stores open late on Christmas Eve 2019 that can help you out. Whether you need a toy, an electronic, some clothes, or even ingredients for Christmas day breakfast, there are options to save the day.
Christmas Eve isn't technically a holiday, but it's a day millions of people celebrate (and, in turn, take off work), so finding stores that are open at all can be difficult, let alone finding some that are open past 2 p.m. You may be worried that you're going to have to piece together a gift from items found at a gas station (who doesn't want an assortment of car air fresheners?!), but luckily some of your favorite retailers, like Target, Kohl's, JCPenney, and more have your back.
If you've found yourself in panic mode, here are 15 stores that can bail you out on Christmas Eve. Just remember that, even though these are nationwide stores, each location operates differently, especially if they are in a large shopping center or mall that has its own operating hours. It's always best to avoid further frustration by calling to confirm hours before rushing out the door.