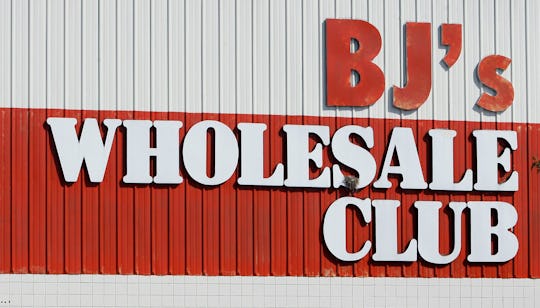 Charles Krupa/AP/Shutterstock
16 Best Appetizers From BJ's That You Need To Serve On Super Bowl Sunday
Unless you're the ultimate football fan (unlike me), you probably throw Super Bowl parties mainly for the company, the commercials, and, last but not least, the food (like me). Happily, you don't need to run all over town to get the eats you need; BJ's Wholesale Club's appetizer selection is both plentiful and reasonably priced, which can make you feel as though you've scored a winning touchdown yourself.
As opposed to a sit-down dinner, a Super Bowl bash is more of a casual nibble-all-night affair, and that means you need plenty of loaded platters of finger food to keep your guests satisfied. I like to cook, don't get me wrong, but for a large event when time is an issue, BJ's is my go-to. And they don't disappoint. There's always a variety of standard appetizers, plus some surprising (and surprisingly delicious!) additions that you wouldn't expect from a bulk warehouse-style store. Their house brand, Wellsley Farms, includes not only fresh produce and meat, but also a wide variety of frozen apps that help make entertaining stress-free. (I could happily make a meal of their quiches and spanakopita alone.)
I deliberately omitted the obvious — wing platters, chips, salsa — because you probably have them on your list already. But for bonus points, pick up one or more of these BJ's buys for your Super Bowl spread, and your guests will be rooting for your buffet as much as they do for the Patriots, the Rams, or the Budweiser ad.