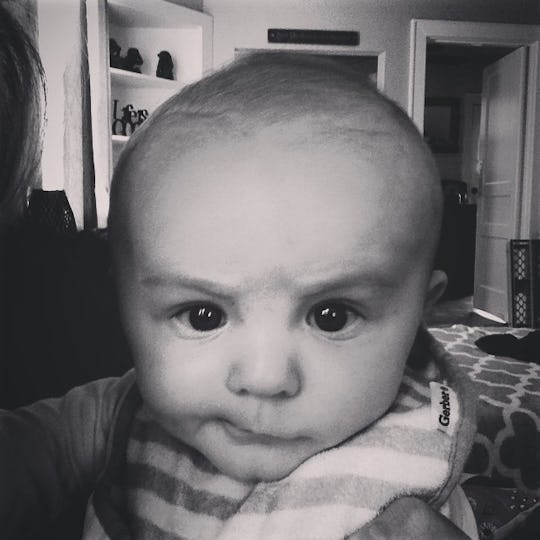 Courtesy of Hannah Westmoreland Murphy
19 Times When Kids Were Just The Most Confused
Watching our children find their way in the world is nothing short of an awe inspiring. Seeing the world through a child's eyes has a way of making this place we inhabit seem a little more magical, and witnessing a child learn and grow and discover all that's around them is a truly beautiful thing. It's also a little (read: extremely), well, hilarious. To kids, everything is brand new and figuring out the magic of technology can be a little confusing for them. If you don't think the times when kids are the most confused is at least slightly hilarious, you should probably check your pulse because, well, poop faces. How can you not lose your mind over a poop face, you guys?!
Our kids are being raised by parents who were (and still are) trail blazers on the social media frontier. Some people rarely eat a meal without sharing it on social media, and if those people have kids, well, you had better believe that they're going to share the magic of childhood confusion across their respective social channels, too. It's all in good fun, and it's perfectly harmless to share pictures of amazed babies or adorable baby attire, as long as parents abide by social media rules when it comes to pictures of kids.
One day, our kids will be old enough to laugh at their hilarity with us, but for now, we're kind of laughing at their adorable expense. So, with that being said and because laughing is the best, here are 19 completely confused kids that are bound to brighten your day. You're welcome.