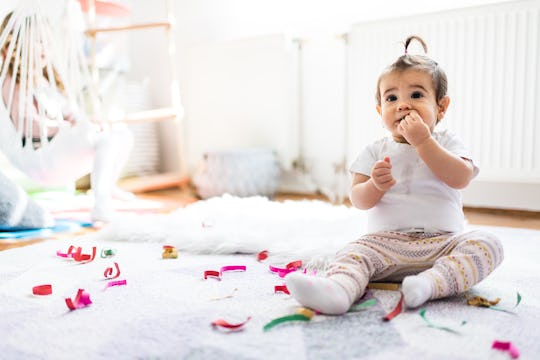 SanyaSM/E+/Getty Images
20 Baby Names That Begin With "X" & Have That X Factor
The letter "x" doesn't get a lot of love in the English language — not at the beginning of words. (X-Ray? Xylophone? That's about it.) But if you're trying to think outside the box with baby names, I've got you covered with 20 baby names that start with the letter "X."
Now that more and more parents are on a mission to find unique baby names that nobody else is using, the time has come to give "X" the attention it deserves as a first initial. Plus, putting an "X" at the front of a name automatically gives it a hip, edgy kind of vibe... an "X" factor, if you will. Unlike so many popular names, there won't be two or three other students in your child's kindergarten class learning to write the exact same arrangement of letters. (Not to mention, an "X" is pretty easy to draw, so you'll be giving your little one an advantage in the signature department, too.)
It's quite possible that "X" names are among the rarest of them all. Even "Z" names are a little bit more common, as are "Y" names, probably. (What is it with the end of the alphabet, anyway?)
Of course, "X" names aren't for everybody. But that's kind of the point, right? If anybody can pull one of these names off, your baby can.