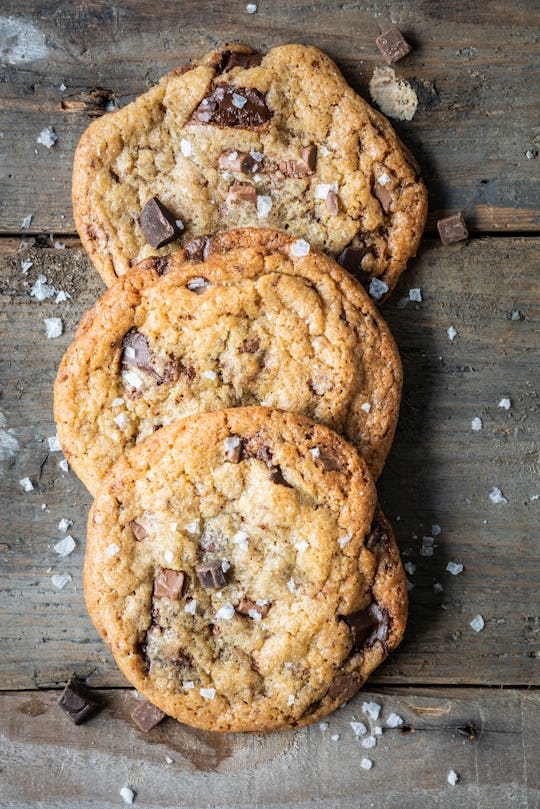 AnthiaCumming/E+/Getty Images
20 Cookie Recipes Without Eggs That Are *Still* Delicious
Whether you're vegan, have an allergy, or you have a hankerin' for some cookies but you're out of eggs, it's always good to have a list of cookie recipes to make without eggs stored safely in your recipe box.
It's true — you don't need eggs to make delicious cookies, guys. Even if you don't want to make these specific egg-free cookie recipes, you can always substitute applesauce or mash up a banana to substitute an egg, per thekitchn.com. In fact, when I was vegetarian for 10 years prior to me becoming pregnant and craving all the fried chicken, most of my cookie or other baking recipes did call for applesauce and/or banana substitutes. And they were still delicious.
Whether you're looking for oatmeal, sugar, snickerdoodle, or a good old fashioned chocolate chip cookie, you don't need eggs to make them deliciously moist, decadent, and tantalizing on the tastebuds. This list includes 20 recipes for all different types of cookies, a cookie dough truffle, and even a cookie dough bite. Hey, dessert is dessert, and cookie dough is just a happy little cookie full of potential. So there's something for every type of cookie lover on this list, and they're all totally egg-free.