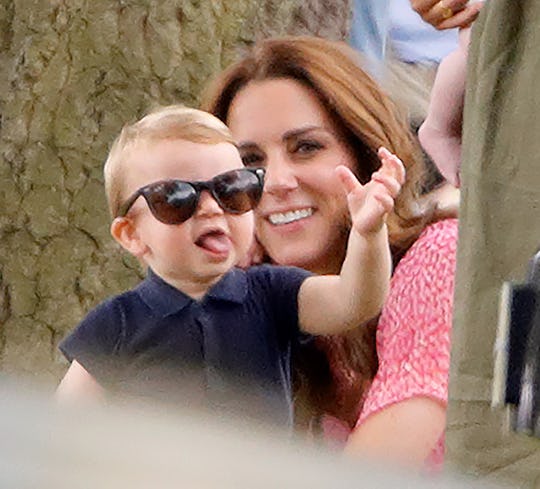 Max Mumby/Indigo/Getty Images Entertainment/Getty Images
Just 20 Adorable Photos Of Prince Louis To Convince You He's The Life Of The Party
The youngest child of Kate Middleton and Prince William is officially 2 years old and the little royal is indisputably adorable as evidenced by the many photos taken of Prince Louis being the absolute life of the party at all times. Ever since he was old enough to have expressions on his cherubic little face, Prince Louis has been all smiles, cheesing for the camera and hamming it up at every opportunity.
Prince Louis was born on April 23, 2018 at St. Mary's in London. He is, of course, the younger brother of 4-year-old sister Princess Charlotte and 6-year-old brother Prince George, and is clearly a delight to his parents. Last year, for instance, when Prince Louis made his debut on the balcony at Buckingham Palace for the annual Trooping the Colour for Queen Elizabeth's birthday celebration in July, he could barely contain his joy at the festivities. And both Prince William and Middleton were seen laughing at his hilarious antics as they each took turns holding him in their arms while he waved at the crowds and laughed his head off. Even Prince Charles, little Prince Louis' grandfather, seemed to get a real kick out of his grandson.
Since then, Kate Middleton has spoken about how Prince Louis keeps her busy as he gets older and more mobile. And as this collection of photos show, he certainly keeps on getting cuter, too.