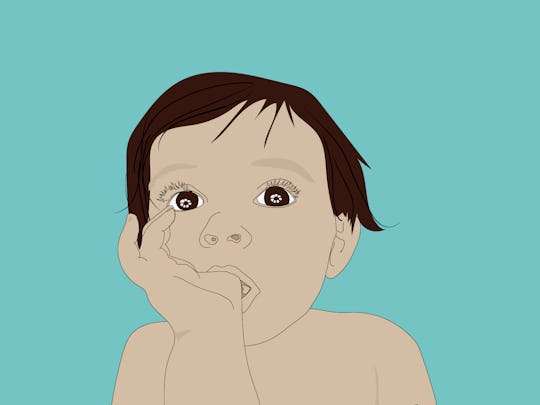 Isla Murray/Romper
21 Parents Share The One Thing They Wish They Had Known Before Having Their Second Kid
Going from one child to two can be absolutely terrifying for a mother (well, OK, it was absolutely terrifying for me). I clearly remember desperately asking all my friends advice for having a second baby when I found out I was pregnant with number two. As an only child who grew up without the benefit of close cousins, either in age or in geography, I knew I didn't want to create the kind of isolation I felt growing up. I was determined to have more than one child. Then I chickened out.
Part of the reason I chickened out was because my husband came into my life with a daughter from a previous relationship, so we kind of had a ready-made sister for any baby I might end up having myself. Sure, there would be a big age difference, but at least there would be a sibling! Two years into my daughter's life, I felt like I just couldn't love another child the way I loved her, and that I wanted to devote my time and energy to just one, since I planned to go back to school for my Doctorate.
Apparently, the universe had other plans for me: Shortly after my husband and I decided that we weren't going to have any more children, I got pregnant. I was scared, for so many reasons.
The biggest reason for my anxiety stemmed from my fear that I would never be able to love another child as much as my daughter. I spent my entire pregnancy feeling ambivalent and also fearful. But once my son was was born, it took just a few minutes for me to realize how misplaced that fear was. And if there's one thing I could convey to anyone out there expecting a second baby, it's that you will be able to love the second as much as the first. But that's probably something you'll just have to see for yourself.
As it (unsurprisingly) turns out, I wasn't the only one who had fears and doubts going into my second-baby experience. Here's what a bunch of other now-experienced moms wish they had known before going in for round two: