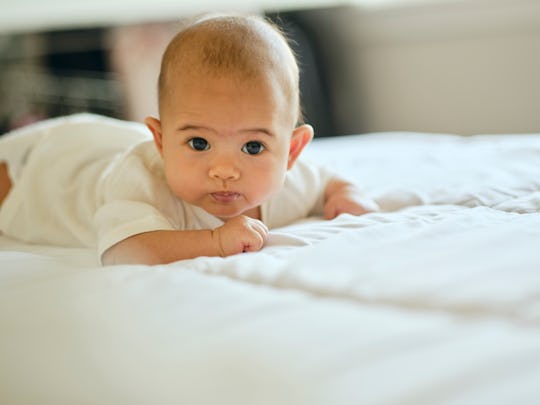 RichLegg/E+/Getty Images
21 Short & Sweet Unisex Baby Names
I admit I went old-school when it came to naming my son and daughter and chose names that were unmistakably "boy" and "girl." But I completely understand why so many parents opt for unisex baby names — and there are days when I think it might have been nice if I'd done it, too.
Some parents just like the sound of gender-neutral names, especially the shorter ones that have a snappy sound to them (Oak, Rory, Remy). Others give their kids Gaelic or English surnames that reflect their family heritage. Parents of girls may choose a name like Bailey, River, or Ellery simply to help their daughters stand out among all the Isabellas and Emmas they're likely to meet at the park or in their playgroups.
Having a neutral name could also be freeing for a child in a time when the very nature of gender identity is being examined and redefined. The idea of humanity having both masculine and feminine energies is nothing new — it's one of the Seven Principles of Hermeticism, a spiritual philosophy based on ancient Greek and Egyptian theology that promotes the quest to balance body and soul — but only recently has our society started to be more open-minded and vocal about gender fluidity.
So if you're putting together your baby-name list, here are some of the coolest and cutest options that suit boys and girls equally.
This article was originally published on