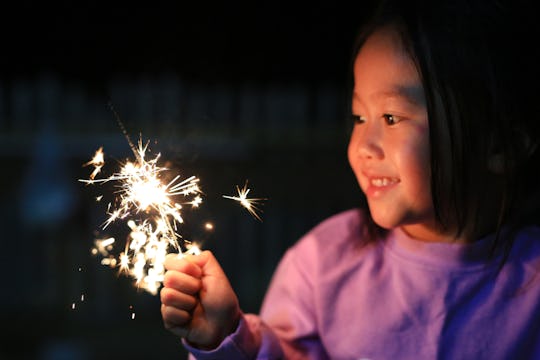 GOLFX/Shutterstock
These Burning Hot Baby Names Are Perfect For Your Sparky Little Fire Sign
Picking the perfect baby name is one of the most fun and most stressful duties of becoming a parent. You're tasked with choosing a name that represents who your child is to the world, despite the fact that you don't know them very well yet. One way to pick a name that could potentially mesh well with their personality is to choose a moniker linked to their zodiac sign. There are tons of unique baby names for fire signs that could be super fitting for your little firecracker.
The fire signs are Aries, Leo, and Sagittarius, according to Insightful Astrology. If your child is born under any one of these three signs, there are plenty of fiery names to choose from. Fire can be both a life-giving force and a destructive one, so you can choose names connected to light, heat, or flames.
You can also look to their specific sign for direction. Leos are all about spreading joy, according to Tarot.com, so names linked to happiness will be a great fit. Aries are born leaders, according to Astrostyle, so stately names will suit them. Horoscope.com noted that Sagittarius has a reputation for candor, so names meaning honesty could ring true.
Here are 25 baby names that could be the perfect choice for your bundle of joy.