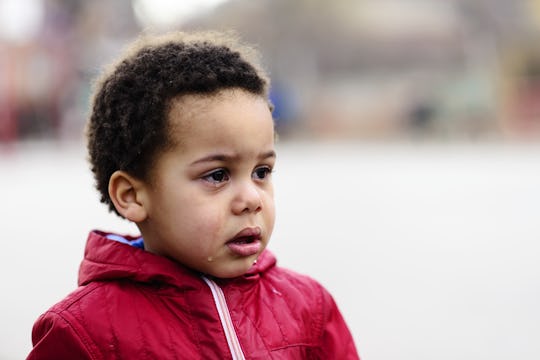 malija/Fotolia
How Terrible Your Toddler's Tantrums Will Be, Based On Their Zodiac Sign
There are few absolutes when it comes to parenthood, but the horror that is toddler tantrums is one of them. There's just not much us parents can do to avoid them. We can try to console our kids, try to leave them alone, try to send them to their rooms, and try to contain the tantrum itself, but that's about it. Preparation does help, though, and what better way to brace ourselves for the kind of emotional outpouring of our children then figuring out how bad our toddler's tantrums will be, according to their Zodiac sign, right? After all, it can't hurt.
Now, I know the Zodiac can be a bit, well, hokey. I also understand that, for the most part, the majority of Zodiac readers just use it to see if they're compatible with their next Tinder date, or whatever. But maybe there's a place in parenting for the Zodiac, too. Is it possible to figure out how badly our kids will be shrieking over a misplaced lego or a broken crayon by taking a look at where the stars were aligned when they were born? Maybe. I mean, there are people out there who believe the world is flat or who think climate change is a hoax, so anything's possible these days, my friends.
Since toddler tantrums are the damn worst, I say let's have some fun with it, shall we? Check the list below for your child's Zodiac sign and see if the universe has correctly predicted what you have, for better or worse, experienced firsthand. Oh, and godspeed.