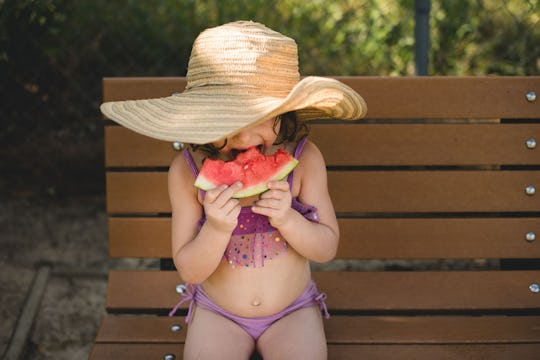 Courtney Rust/Stocksy
If You're Feeding A Crowd This 4th Of July, Costco Totally Has You Covered
July 4th is just a few days away, and that means one thing: stocking up the fridge with lots of BBQ-friendly foods. If you're anything like me, you do your food shopping to prepare for your party at a variety of stores: your local supermarket for general staples, a corner store or bodega for quick last-minute items, and a fancier food place (like Whole Foods or Aldi's) for a snazzy side salad to serve. But after a recent visit, I realized that you pretty much can get all of your Fourth of July 4th foods from Costco.
To be honest, Costco isn't a food store that I'm in all the time, like my local Stop N Shop. It's never been my all-in-one, go-to place to purchase food. It's where I go when I need to stock up on 30 rolls of toilet paper at one time, or when I have a craving for croissants. (Because really, aren't Costco and croissants completely synonymous?) Even though you might be able to get most of your usual July 4th fare at your neighborhood market, you'd be missing out on some fun (and flavorful) finds that only Costco has to offer.
So skip the supermarket, and make a Costco crawl to stock up on these 29 best Fourth of July foods.