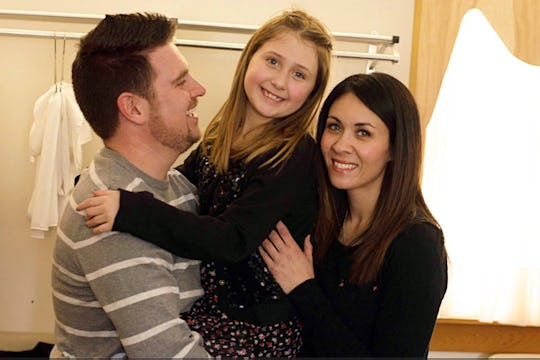 Courtesy of Candace Ganger
30 Times When I Just Don't Feel Like I'm Enough For My Daughter
My daughter encompasses all the traits I wish I had, but don't. As a smaller version of her father, she's outgoing, full of personality, kind, compassionate, and really just an all-around great kid. She's 10 years old and settled into the dreaded pre-puberty stage, so a lot of our time is spent battling over which clothes are school-appropriate and how to stand up for herself against bullies. I do my best, but I can't deny the times I just don't feel like I'm enough for my daughter. Actually, I feel like a giant failure most days, if I'm being completely honest.
I can't talk about my girl without mentioning how difficult our relationship has always been. After she was born, I was diagnosed with postpartum depression (PPD). Suddenly, my inability to to bond with her (among other symptoms) made sense. It took a long time to find some kind of normalcy though, both as a mother and a woman. That period of time stole parts of me that had to be rewritten completely; pieces that either evaporated or were restructured in the years since. I'm not the same person I was then. Even with treatment, our relationship had already been fractured. She's strong-willed and independent in all the ways that clash with my personality, and I can't remember a day it has felt "easy" to be her parent. I've tried really hard since to make it up to her but, still, I don't feel like I ever can.
Mostly, I feel guilty. Guilty for not bonding with her right away right away. Guilty for bonding with her brother immediately. Guilty for not understanding her more. Guilty for everything I'm doing wrong or everything I'm not doing right. Parenting is hard enough as it is, and sometimes it's simply too much. For someone like me, and the way I grew up, it's like navigating a corn maze while blindfolded. I have no idea what I'm doing or how to make sure my daughter (and son) leave the nest more than OK.
When I look at other mothers and daughters, I wonder how they do it. My thoughts definitely stem from my own turbulent childhood, where I often felt detached from and misunderstood by my own mother. If it weren't for my grandmother (who cared for me through the rough parts of life), I might not know what love and support are supposed to feel like. Even with it, I'm m not sure how to apply it to my own daughter. Some days I wake up wondering if it ever gets easier, or if maybe I shouldn't have been a mother at all. Everyday I'm learning, trying harder than the previous day, but there are still mistakes and failures I wish didn't happen. Here are some of the ways I don't feel I'm not enough. Hopefully someday, I can be.