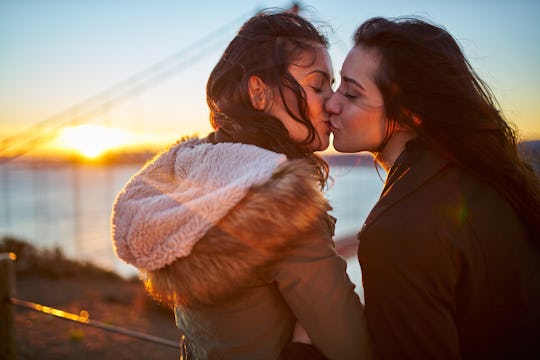 Joshua Resnick/Fotolia
35 Things Every Couple Needs To Do By Themselves Before Having A Baby
When you have a baby everything changes, including your relationship with your partner. The jump from friends to lovers to parents doesn't seem like anything major until you're in the thick of it, too. That's when you start realizing all the things you should've done together, and way before you decided to add another member to your crew. Maybe it's something as simple as a picnic in the park, or as extravagant as an overseas vacation. Regardless, there are things every couple needs to do by themselves before having a baby, and because my pregnancy was unexpected, my partner and I regrettably missed out on most of these arguably awesome and beneficial things.
Before my daughter came into the world, I wouldn't say my partner and I had the full experience of being a couple. Our relationship started fast and we both fell hard, and when I found out I was pregnant neither of us were in the place we'd hoped to be as individuals and as a couple. We decided we wanted to be parents, though, so we dove headfirst into the pool of responsibility that comes with raising children. We loved it, and still love it, but we both acknowledge a lingering sadness associated with all the "just us" couple stuff we essentially missed out on.
Once there's a baby in your life that you and your partner are responsible for, it's hard to resume the life you both enjoyed before you held that positive pregnancy test in your hot little hands. Impossible, even. Sure there's a level of sameness you'll both hold onto, but even that "sameness" is totally different when you're a parent. So with that in mind, here are some things I think every couple should do before welcoming a baby. Things I definitely wish I would have done.