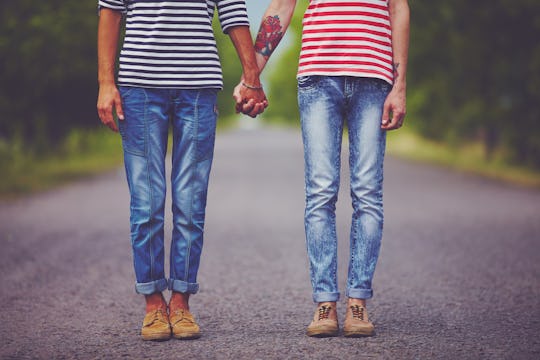 Fotolia
8 Reasons People Who Grew Up With A Toxic Parent Have The Strongest Relationships
No one wants to grow up with a toxic parent. Trust me. As someone who grew up with at toxic, abusive father, let me be the first to say that there are more negatives than positives to your childhood being stifled by an unhealthy environment. However, I can also say that you learn a lot from an otherwise horrific experience; you learn how to be a better parent to your kid, how to be a better individual for yourself, and how to be a better partner to someone else. These lessons, while taught in the unhealthiness of ways, are the reason why people who grew up with a toxic parent, have the strongest relationships.
I was forced to watch my mother endure an abusive husband, and I was forced to grow up in an environment ruled by an abusive and toxic parent. During that time, it was difficult to see the silver lining through the violence and pain and the fear but, eventually, I realized it was always there, lying beneath the surface and present during every horrific altercation. When my father yelled obscenities at my mother when he was angry, I learned how to handle disagreements in a healthy, respectful way. When my father called my mother names, I learned what slut-shaming is and why it's so dangerous and horrific. When my father lost control and was violent, I was made acutely aware of the many reasons why gender equality must become the rule, and not the exception.
I also learned how to be a better partner. When I started dating, I was so very afraid that I would pick a partner that would end up being just like my father. And while it took me a while, I realized that people who grow up with toxic parents are actually capable of having some of the healthiest, longest-lasting relationships. Sure, we don't necessarily appreciate the way in which we learned, but these eight reasons are why our relationships will remain strong, healthy and happy.