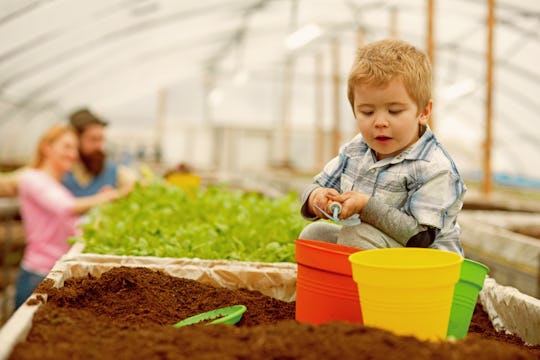 Shutterstock
Here Are 5 Radical Ways You Can Reduce Your Carbon Footprint
If you're reading this, it probably means that you're concerned about the state of our planet. You might even be looking for radical ways to reduce your carbon footprint, with good reason: Rising global temperatures, plastic trash filling our oceans, and diminishing natural resources all contribute to many people's desire to reduce their carbon footprint in an effort to save the planet. But are driving hybrid vehicles and buying reusable grocery bags enough? Some research done on the matter shows if you really want to have an impact, it may be time to make some significant lifestyle changes.
First, what exactly is a carbon footprint? In scientific terms, as stated on the Time for Change website, a carbon footprint is the "total amount of greenhouse gases produced to support human activities, usually expressed in equivalent tons of carbon dioxide (CO2)." But like, what does that even mean? In layman's terms, it means that everything you do (whether it be driving, heating or cooling your home, eating, or even shopping) emits a certain amount of greenhouse gases, primarily CO2. So your individual carbon footprint, or that of your family's, is the total amount of those gases released by all the things you do as you're out there living your life.
And though CO2 in and of itself isn't bad, as explained on the Sciencing website, as it is a "natural part of the life cycle," experts say we now have an imbalance where there is too much CO2 in our environment. It is this imbalance that has become dangerous. As Kimberly Nicholas, Ph.D. (Associate Professor of Sustainability Science and Director of Ph.D. Studies at the Lund University Centre for Sustainability Studies) states in email to Romper, "For all of humanity, for all of time, we have a carbon budget to avoid dangerous climate change, and very little of it is left. This means that people alive today have to make the transformations to enable today's emissions to go down fast."
There are numerous ways you can reduce your carbon footprint with small, everyday changes, according to HuffPo, such as unplugging your appliances when they're not in use, buying locally, and washing your clothing in cold water, but in order to truly make up for the disparity in greenhouse gases being emitted into our environment, some experts are now saying substantial life-changes may be the most impactful way to save our planet. The five ideas below are radical, to be sure, but they're also going to give the planet we love the most bang for its buck when it comes to reducing our carbon footprint and getting mama Earth back in balance.