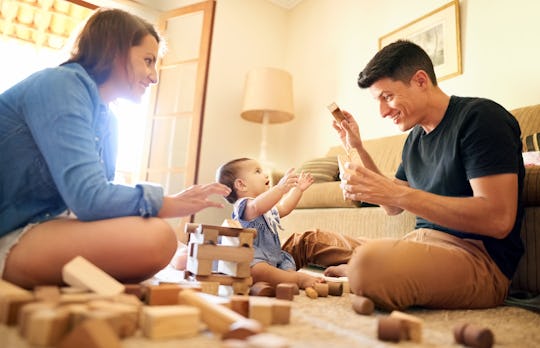 AJ_Watt/E+/Getty Images
The Best Partners Do These 6 Things For Each Other During Quarantine
Even if you've happily lived with your partner for years, you probably never imagined you'd spend quite this much time together. Quarantine is a unique situation (to put it mildly), as you and your partner become each other's unofficial office mates, personal chefs, co-homeschool teachers, and possibly even the only daily social interaction the other person has IRL (besides your kids). Being together constantly has the potential to be a bit stressful, and when you throw in the anxiety brought on by a global pandemic, things can get hairy. Fortunately there are things the best couples can do for each other during quarantine to make this time just a bit easier for everyone, according to relationship experts.
Whether it's learning to fight fair, getting creative with quarantine date night (which will have to happen in your home, along with almost everything else you do) or just finding opportunities to give each other space and let the small things go, it's important to "acknowledge that this is a strange, unprecedented situation and that everyone is feeling stressed and over-burdened," Kirsten Brunner MA, LPC, and perinatal mental health and relationship expert tells Romper. Once you've addressed that no one (at least no one I know) is feeling their absolute best right now, you can start to find simple and creative ways to support your partner (and yourself!).
Read on for six things thoughtful partners can do for each other that will help manage your relationship (and maybe even your entire family) during quarantine.