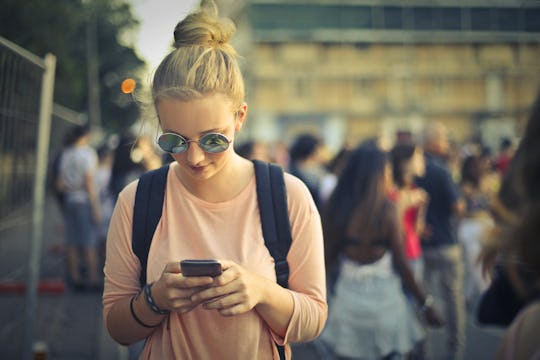 olly/Fotolia
A Police Officer Shares The 6 Things Your Kids Should Never Post On Social Media
Social media opens up the world for kids and teenagers — and a can of worms for parents. By now, cyberbullying, screen time, and reputation damage are serious concerns etched into the brains of moms and dads everywhere. Add predators to the (digital) list, and it's amazing parents are still keeping it together. But this is why drawing clear boundaries around media use can help you live with a little less fear. After reaching out to experts, Romper learned that there are certain things you should never let your kid post on social media, and you've probably never considered some of them. It's impossible to monitor a child's every online communication, but having conversations about cybersecurity early and often can help kids negotiate the hyper-social universe that, quite honestly, overwhelms many adults.
Recently, Parents published a story about a teenager's Facebook update that cost the family $80,000. That's just one example of the potential harm a handful of words, carelessly tossed into the ether, can do. Harvard's rescinding the admission of 10 students over offensive social media posts, as NPR reported, is another. But dangers of a greater magnitude also lurk inside bits and bytes — just last month, the Federal Bureau of Investigation (FBI) gave parents a chilling reminder that child predators use Facebook, too.
So how can you can keep your kids safe in an online world that feels private, but is, in fact, as public as it gets?