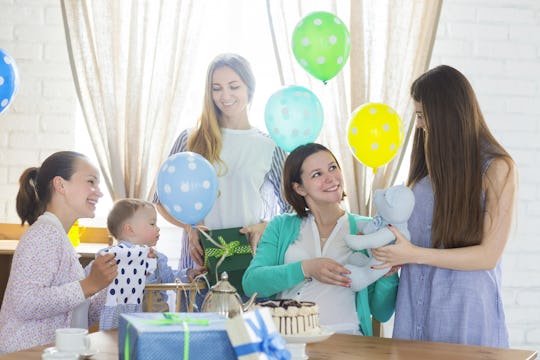 Dasha Petrenko/Fotolia
7 Bad Decisions I Can't Believe I Made When I Planned My Baby Shower
When I was pregnant, hopeful, and excited to do all the parenting things, I had so many plans. My daughter was the first grandchild on both sides, and after the initial shock of the pregnancy wore off I had plenty of volunteers to plan along with me. With my second, however, the planning was all on me. Looking back, there's definitely some bad decisions I made when planning my baby shower — things I wish I could go back and do over. I assumed things would be similar the second time around but, well, I was wrong.
Pregnancy with my youngest was something my partner and I planned and hoped for, and not just for a few months but for a few years. When I was finally pregnant, though, the only two people who seems to be considerably excited were my partner and I. We decided we'd still have a baby shower, though. It had been almost five years since we had our daughter, and we were preparing for a boy this time around so we wanted to facilitate an opportunity for people to give us "boy things." Most importantly, we wanted to celebrate the life we had been hoping and waiting for.
At the time, my hormones were all over the place and as much as I tried to hold it together I, well, couldn't. In the third trimester I was put on bed rest because my baby's life was at risk, too, which definitely didn't help matters. So, and as you can imagine, planning a baby shower was more stressful than it needed to be. With that, here are some decisions I made that might not have been the best way to go. Hey, at least you can learn from my mistakes, right?