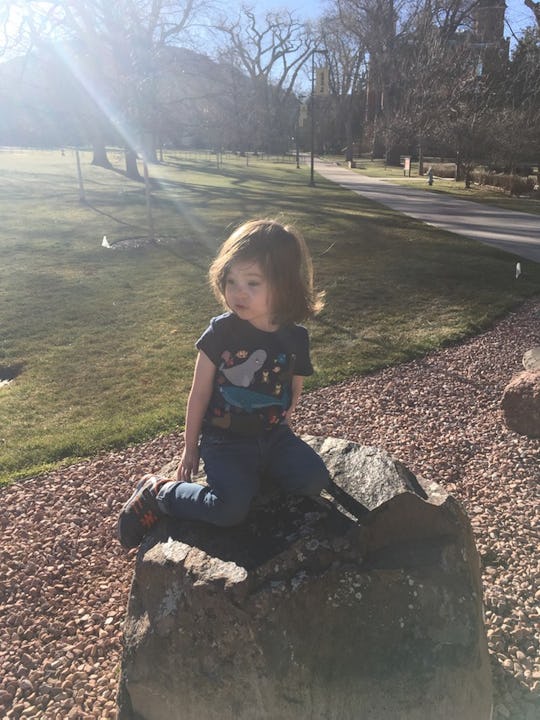 Courtesy of Priscilla Blossom
10 Things Rainbow Baby Moms Won't Tell You, But I Will
Before losing my daughter, I'd never heard the term, "rainbow baby." If I had, I probably would have thought it was some hippie name for a colorful, spirited child. It wasn't until after my Margaret passed and started seeking out online support systems that I first heard someone use that phrase. Once I realized that a rainbow is what follows the storm of loss, I fell in love with the term. I'm now mom to a rainbow toddler who brings me so much joy. However, there are lots of other things moms of rainbow babies won't tell you, but I will.
Being mama to a rainbow baby-turned-toddler is complicated. In one phrase, it's best described as emotionally charged. The innocence of simply being a mom, and the ability to simply enjoy just about everything that goes along with motherhood, is lost on you. You've been through the hardest pain imaginable. You know what it feels like to lose it all. You know how cruel life can be. You're aware of the "worst case scenario" and, what's worse, your awareness has been earned through excrutiating experience. In the end and against even your best efforts, you end up bringing that into your parenting.
However, you're also more appreciative and endlessly more patient. Rainbow babies bring loss moms so much brightness, but they can also cause us a bit of indirect grief. I've jotted down the essential gleanings of mothering a rainbow baby below.