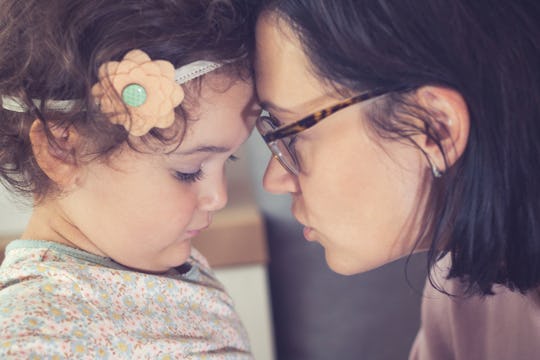 LumineImages/Fotolia
7 Hurtful Things My Mother-In-Law Actually Said To My Daughter, Right In Front Of Me
Navigating complicated in-law relationships can be tricky, especially if you've married into a family that doesn't "get" or approve of you. I've been married twice, and although I wouldn't call myself an expert in in-law bonding, I can say that I've learned what's OK and what should be considered off limits. For example, the hurtful things my mother-in-law actually said to my daughter, right in front of me, are definitely on the "hell no" list.
The first few interactions with my mother-in-law led me to believe that she and I would have a wonderful long-term relationship. She was incredibly kind, thoughtful enough to make sure my partner brought me flowers on every date, and seemed to love the fact that I was dating her son. But my relationship with my partner moved pretty quickly, and before too long it was clear that my partner's mother wasn't a fan. Now that I'm a mom, I know without a shadow of a doubt that her intentions were good. She was probably just worried for her only child. Maybe she had a plan for him that was vastly different than the one he had for himself. I imagine I'll feel more of the same when my own son grows up and falls in love.
Once my daughter was born it became clear that my mother-in-law may never "get" or approve of me. It's not ideal, but I've come to terms with our strained relationship. What I can't accept, however, are the moments when she says something unsettling to my daughter. When she's condescending or makes my daughter feel left out or uses my daughter to force a gap between me and her son, I have a problem. Thankfully, all she has managed to do is strengthen the bond I have with my partner, and create an example of what not to do when our children are grown and in their own relationships. So with that in mind, here's just a small sampling of the things my mother-in-law has said to my very own daughter, right in front of me.