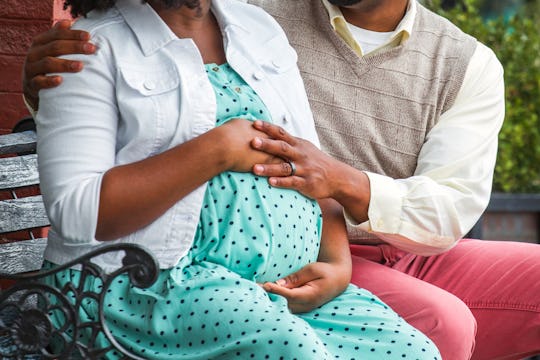 Fotolia
7 Of The Most Embarrassing Moments In Pregnancy You Won't Be Able To Un-See
Pregnancy is a pretty magical time in a woman's life. After all, she's growing and nurturing another human being and that's an incredible, beautiful thing. With it comes the knowledge that a woman's body is (sometimes, and if she chooses) designed to grow, protect, and birth actual humans. But man is pregnancy gross, too. Your body does some weird stuff while you're pregnant, which doesn't seem fair at all, considering how difficult pregnancy can be. Nevertheless, there are definitely some embarrassing moments during pregnancy that you cannot un-see.
I've been pregnant three times and have experienced some of the most mortifying, humiliating, and horrifying moments of my life as a result. Between the extra saliva (yes, that's a real pregnancy side effect) and the farting every time you take a step and the dribbling pee whenever the hell your body decides to and the puking in the shrubbery because morning sickness is really "all day freakin' long" sickness; it seems like pregnancy is one big practical joke being played on you for 40 (or more) weeks. Of course, I won't even get started with pregnancy sex. Talk about awkward, to say the least.
However, you can take some measure of comfort in knowing that if you've ever experienced the following embarrassing moments thanks to pregnancy, you're definitely not alone. So, if you see a mama-to-be with pee soaked pants or vomit on her shirt, help her out. Solidarity, y'all.