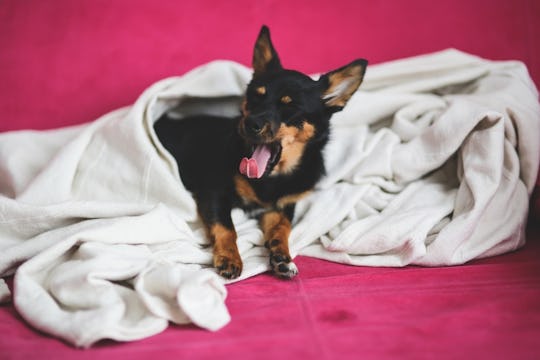 7 Surprising Reasons You're Not Getting A Good Night's Sleep
How often do you feel well rested? Probably not often enough. Even if you clock the suggested eight hours a night, you still wake up groggy. Feeling well rested is about both the quantity and quality of your shuteye. So what's keeping you from feeling like the Sleeping Beauty you want to be? The surprising reasons you're not getting a good night's sleep are probably things you do often and never realized could prevent you from getting the rest you need.
We've all been there: putting off going to bed because we want to finish work, need to do laundry, or can't stop binging on Downton Abbey. But not getting enough sleep can mess with your brain function. In the go-go-go world we live in, getting enough rest might seem like an impossible goal, but it's actually very necessary to our health and happiness.
So how can you make sure you're getting the proper amount of quality shuteye? There are all sorts of actions you can take to ensure you're sleeping better, like downloading sleep apps, or feng-shui-ing your bedroom to make it conducive to rest. But before you try to add new things to your nighttime ritual, first try correcting some of the things that you're already doing wrong.
Without even realizing it, the things you do before bed may be hurting your chances of a good night's sleep. Everything from when and what you eat, to what you do right before bed can contribute to the fact that you're constantly tired — especially binging on Netflix (sorry, guys). If you want to be a real-life Sleeping Beauty and wake up feeling rested and ready to go, here are some bad habits you should try and break.