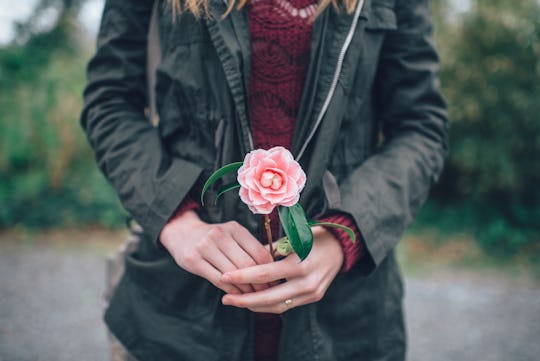 Ian Schneider/Unsplash
7 Things You Can Say To Someone Who's Had A Miscarriage That Might Actually Help
It's difficult (OK, absolutely impossible) to known what to say to someone after a miscarriage, or at least, the "right" things to say (do those even exist?). The air between you and the hurting, mourning person becomes heavy and thick and, sometimes, even uncomfortable; sticking to you like the humidity was dialed up to 100. But believe it or not, there are things you should definitely say to someone who's had a miscarriage, just like there are things you definitely shouldn't say to someone who's had a miscarriage.
You don't need heavy-handed words, and you don't need to be poetic or even particularly moving, but a few carefully selected sentiments can help aid the healing process. While you clearly don't want to say anything hurtful or self-serving to someone who needs support, silence can be just as detrimental. Chances are, the woman who had a miscarriage (or multiple, even) is at a loss for words herself, and is desperately searching for an answer that doesn't exist. She is seeking comfort and understanding, and even if you can't provide either to her in a way she truly needs, you can help get her to a place where she stops searching and, instead, finds comfort within herself and a situation that will never truly leave her.
I know, because I've been that woman.
I've experienced a pregnancy loss, and was forced into a difficult situation that made my heart ache and my mind tirelessly race. I cried and I cursed and I blamed myself for an internal ache I didn't know, recognize, or fully understand. I sat across from friends and family members who were desperate to help, but unsure of what they should say or do. And while I learned so much about myself, my body, pregnancy in general, and life after loss, I also learned what things could be said to someone who's had a miscarriage that might actually be perfect.
Of course, everyone is different, but if you find yourself sitting across from someone who is hurting because of a pregnancy loss, here are seven things you could say with very little risk of getting it wrong.