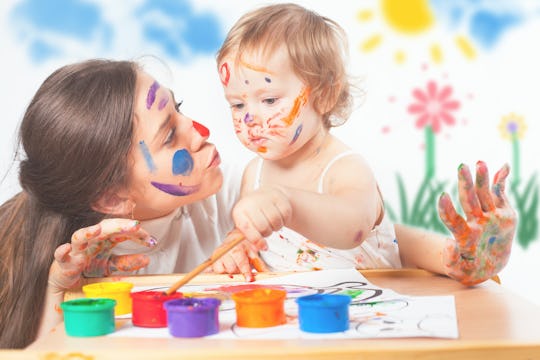 petunyia/Fotolia
8 Hilarious Things Every Mom Does That She'd Never Do Before Having Kids
Motherhood is a complicated life choice, filled with the good, the bad, the hard, the exhausting, and the very, very gross. As a busy mom of two, I rarely have time to stop and think about my pre-mom life, but when I do it blows my mind. Of all the things every mom does that she'd never do before having kids, I'm sure I've done them all. I mean, it's just astounding how quickly your normal life can take a turn for the strange and unusual. As a mother I have done some things that would have sent me running in the opposite direction pre-children. Now? Yeah, now those things barely make me raise my eyebrows.
I never contemplated how gross my parent-life would be before I became a mom, even though my own mother told me "motherhood raises your gross threshold" on more than one occasion. And she was right, too. The gross, overwhelming, and even terrifying things I know I couldn't have handled before I held my babies in my arms, don't seem so difficult now that I've settled into this whole mom thing. Although, I have to admit I'm still adjusting. For instance, having to deal with someone else's puke? Yeah, I'm still waiting to get used to that one.
And of course, motherhood is more than just boogers and poop and pee and spit-up, it's just that the gross side of motherhood is usually the first to come to mind when I think about how my life has changed. But then I think about the cuddles and kisses and how ridiculously adorable my kids are when they're trying something new, and it's all worth it. Yes, even the vomit.