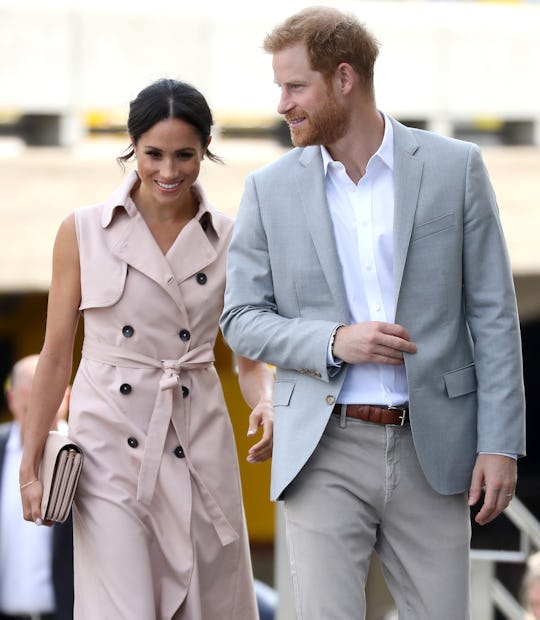 Chris Jackson/Getty Images Entertainment/Getty Images
8 Meghan Markle Halloween Costumes That You Can Actually Rock Every Day
The Duchess of Sussex, aka Meghan Markle, has been killing the game as an official member of the royal family for almost six months now, and she shows no signs of getting any less fabulous. From her regal waves to her adorable PDA moments with Prince Harry, Meghan continues to steal hearts in America and across the pond. In case you were wondering, she's also becoming more fashionable with each passing day, choosing ensembles even Princess Diana would be jealous of. So where does that leave you? Looking for a Meghan Markle Halloween costume, of course.
Dressing up as Meghan for Halloween just makes sense. I mean, chances are you probably wanted to dress up as a dress up as a Disney princess at some point in your life, and if you didn't, you definitely wanted to be your favorite celebrity for a night. With Meghan, you get to be both a duchess (pretty close to a princess) and a famous actress all at once, so all your childhood dreams can finally come true. Plus, many of Meghan's incredible looks happen to feature jackets (shout out to the UK's windy climate), which is perfect for the fall weather you'll hopefully be enjoying this Halloween.
So for all my Meghan lovers, read on to find out the easiest ways to look like the Duchess of Sussex on the 31st. Add a tiara at your own discretion. Psst: click here if you want to tips on how to copy Meghan's wedding look for the big day.