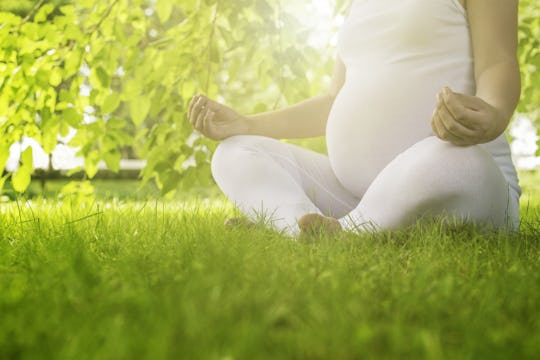 Fotolia
8 Of The Most Ridiculous Arguments I Had When I Was Pregnant, Because Hormones
I had nothing short of a difficult and scary pregnancy. I was "high risk" and experienced a slew of complications and heartbreak, so there were more than a few occasions and/or reasons for my partner and I to argue and take our frustrations out on one another. However, we grew closer and stronger because of that difficult pregnancy. That doesn't mean we didn't have some of the most ridiculous arguments ever when I was pregnant, though, because hormones are real and, well, yeah. I am just going to blame it on the hormones and call it a day.
While our "fights" were few and far between, they were just preposterous and to me — at the time — so very valid and real. If my partner didn't agree with me when I disagreed with a referee during a football game, I took it extremely personally. If my partner didn't think ranch and rice was an acceptable combination and/or its own food group, I thought we were doomed to fail at this whole parenting thing. Every thing, from the small to the large, was a "sign," and sent me down a rabbit hole of emotion. I'm sure it was my own insecurities about motherhood and my ever-present fears manifesting themselves into ridiculous arguments that were nothing if not a waste of time. I'm sure it was my pregnancy hormones taking their relentless toll. I'm definitely sure it was all the changes I was experiencing, and the need to put my anxious energy somewhere (even if "somewhere" ended up being my partner).
Either way, we engaged in a few absurd squabbles in the name of pregnancy and, now that our son is a two-year-old toddler and time has done its dirty work, I can look back at those quarrels fondly. What doesn't kill you makes you laugh, right?