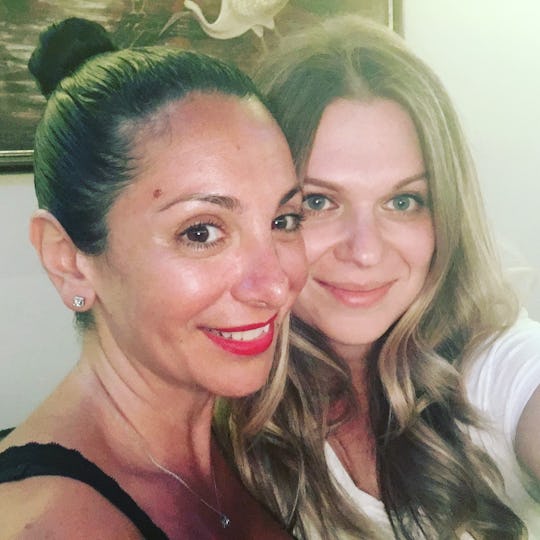 Dina Leygerman
Reasons All New Moms Need A Girls' Night Out
If you're anything like me, you know girlfriends are crucial to your sanity. My friends are my survival in times I can't find peace. Let's be honest, motherhood is tough, and becoming a mother meant giving up much of my freedom. I could no longer just run out of the house whenever I pleased, or spend hours lying uninterrupted on the couch reading and watching my shows. However, just because some of my freedom vanished, my desire for it never dissipated. Which is exactly why I need my girlfriends and why all new moms need a girls' night out on a regular, frequent, and celebrated basis. I need my friends because they represent my old self and my freedom. I need my friends because they make me feel like more than just a mom, but a woman with a personality, passions, ideas, and opinions. I need my friends as much as they need me because, in the end and always, we need each other.
Don't get me wrong, I'm not complaining about being a mom. Really, I'm not. Being a mom, while difficult, is amazing. Still, the wonderful aspects of parenthood don't negate the fact that motherhood often swallows you whole. While some women give all of themselves over to the mom life and plunge in head first, I am not one of those women. It's just not me. I do not subscribe to that philosophy and, honestly, that is my prerogative. I'm allowed to be my own person and feel my own feelings and what I feel is, well, exhaustion.
Like many moms I know, I work full-time, come home, make dinner, clean up after dinner while my husband gets the kids ready for bed, and then we all go to bed. I have no life outside of my family. So when an opportunity for a girls' night shines its light upon me, I grab it and relish in it. A girls' night means a night out of the house, laughing with my friends, making lewd jokes, and discussing shoes, shows, politics, and our kids. A girls' night means time away from my everyday responsibilities, and yes, time away from my family and from being a mom for just a few hours. That reprieve is what every new mom not only needs, but deserves.