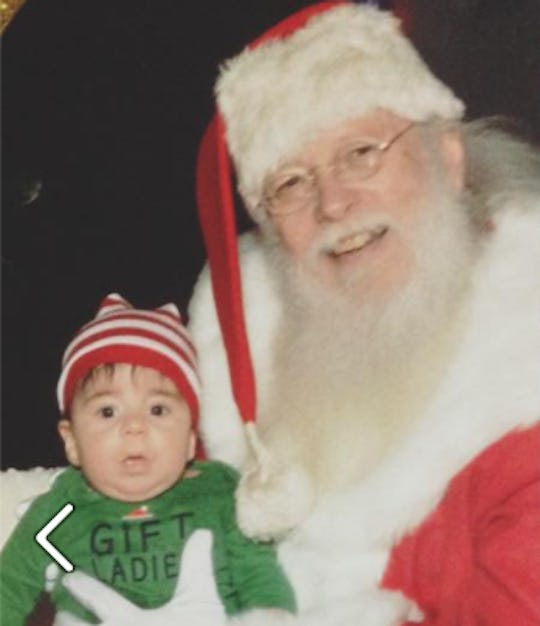 Courtesy of Danielle Campoamor
8 Struggles Every Mom Faces When Trying To Get Her Kid To Take A Picture With Santa
When I was growing up in England, one of my favorite parts of the holiday season was visiting Hamley's, the worlds largest and oldest toy store. Nestled among all the trinkets and displays was a winter wonderland, complete with elves, snow, and, of course, Santa himself. I loved visiting Santa back then, but the struggles every mom faces when get her kid to take a picture with Santa. has made the entire ordeal, um, kind of a pain now.
The first time my son posed for a picture with Santa he was just under a year old. He smiled sweetly but, to be honest, I think he couldn't differentiate Santa from any other adult. So, I won't really fault him for having a less-than-excited reaction, as he certainly didn't know he was in the presence of a magical being. The second time he visited Santa Claus, he was unsure and stared intently at (an authentic and very real) beard. He didn't speak or smile at all, so the picture looks like a ransom note.
This Christmas season he spent twice his allotted time on Santa's lap, telling the kind and understanding man he had been good this year, so he deserved everything on the extensive list of things he wanted. My son also questioned Santa on where his sleigh was, where the reindeer's were waiting, and discussed the snowy weather, so this Santa had his work cut out for him.
Every year I get better at navigating the inevitable struggles every mom faces when trying to get her kid to take a picture with Santa, including but certainly not limited to: