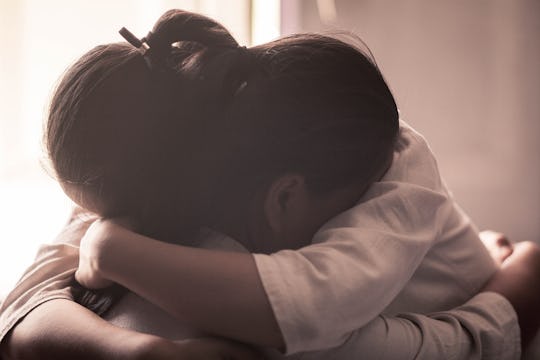 Fotolia
I Wish My Friends Helped Me On Mother's Day When I Was Struggling With Infertility
Mother's Day isn't the easiest day for me, nor is the easiest day for anyone struggling with fertility. Actually, I'd go so far as to say it's easily one of the hardest days of the year for those who want to be moms and haven't been able to make it happen. My friends and family were generally supportive when this day rolled around, but there are ways I wish they had helped when I struggled with fertility on Mother's Day.
On Mother's Day, when I was struggling with fertility issues, all I wanted was to stay home and be left alone. Unfortunately, that's not always possible when I had family obligations to attend. So, I would spend Mother's Day trying to appear strong and unfazed by all the attention being lavished on moms around me. As a result, and because I couldn't just hide at home and wait until it was over and my Facebook feed cleared of all things mom-related, I did spend a significant amount of time wishing my friends had done a few things differently for me on an incredibly difficult day. For the most part they tried to avoid the subject, which isn't all that helpful when your heart is hurting. In fact, it would usually end up making me feel like my reaction was disproportionate to the problem; like I should just "get over it" and not be so "sensitive."
Not only do I believe that isn't what I (or anyone in my position) should do, I don't believe it's even possible. Instead, as someone who has had fertility issues for years, I believe that Mother's Day creates strong and difficult emotions in women who want to be moms but aren't yet, and we all need our friends to help navigate those emotions on particularly difficult days. If you have a friend going through fertility issues this year, consider doing one of these things to support her.