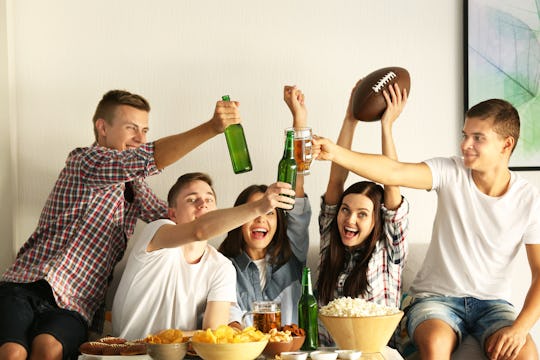 Africa Studio/Fotolia
9 Instant Pot Super Bowl Recipes, Because Game Day Entertaining Should Be Easy
Whether you're inviting the entire neighborhood over to watch the game, or you're having a more low-key gathering, one fact remains: everyone needs some amazing game day food. These Instant Pot Super Bowl recipes are perfect for any size of party & the appliance does all the work for you.
Making your Super Bowl party foods in the Instant Pot is a game-changer for so many reasons. First of all, the Instant Pot is well named because the popular pressure cooker can drastically reduce cooking times. Even dishes that often need hours of careful preparation, such as BBQ or chili, can be cooked and ready to go in a fraction of the time, in some cases, even minutes. Seriously, the first time you cook dried beans in the Instant Pot is a revelatory experience, because it is unbelievably fast. Plus, the Instant Pot will keep chilis, dips, and BBQ warm and ready to go for hours on end, so you and your crew can enjoy snacks throughout the entire game.
If it seems like food is the real star of the show on Super Bowl weekend, well, you aren't totally wrong. If nothing else, people certainly like to eat big on the biggest day of the NFL year. In fact, there's often a 35 percent rise in the number of pizza deliveries on Super Bowl Sunday, according to Statistic Brain. But with these amazing dishes at the ready, you and yours won't be calling for takeout any time soon.