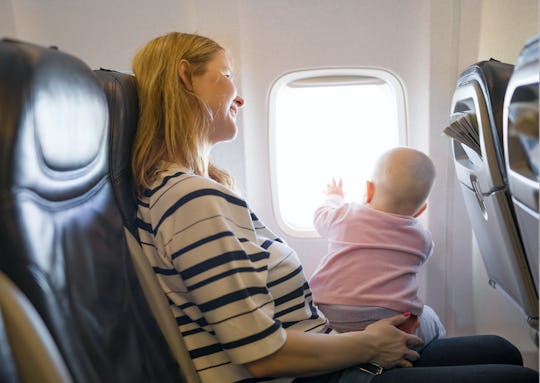 Kaspars Grinvalds/Fotolia
9 Responses To Someone Asking Why, OMG Why, You Travel With Your Kid
I lost track of the amount of times people have expressed disbelief or pity when I told them I was taking a vacation with my kids. "That's not really a vacation," or, "why would you even try?" were commonly expressed sentiments. Unless you want to be a hobbit, or you have the best parents ever who love babysitting, if you want to vacation with your partner before your kids are 18 you'll have to take them with you. Damn the haters. You'll have to have plenty responses to someone asking why you travel with your kid at the ready, because you know it happens anytime you announce a family trip.
My partner and I love traveling, and have been doing it since our youngest was just a couple of months old. Someone very wise told us that if we wanted to travel as new parents, we should start early, and we reluctantly took their advice. It was the best thing we ever did. Our kid was not one of those "schedule" type babies, so that released us from having to be home at certain times for naps, or whatever, since he defied all sense of reason when it came to eating and sleeping.
Our baby was draining, never-sleeping, and always-crying. So my partner and I decided we would go crazy if we just stayed at home playing Hot Potato with him and being angry at one another in our misery. So we went places. We took weekend trips to houses of friends and family (who still love us somehow, despite our hysterically crying baby), trips to Mexico, the Caribbean, and the Jersey Shore. It was how we kept ourselves from going crazy and, I think, kept our own romantic relationship spark alive when it would have been easy to throw up our hands and give up.
So we learned to have some come-backs when people questioned our decision to travel with our kids. You can use them if you want. They're on me. You're welcome.