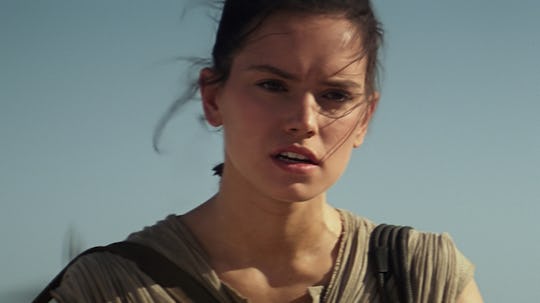 9 'Star Wars'-Inspired Baby Names, So The Force Can Be Strong With Your Child
As with any fandom, Star Wars enthusiasts want to take every opportunity they can to show their dedication to the franchise. And this need does not stop when it comes to their children. So, if you're a super fan, you might be considering some Star Wars-inspired baby names for your unborn child. You'll buy them a Jedi-themed onesie, their first toy will be a stuffed R2-D2, you'll have them watching the movies from the crib, and you'll name them after your one of your favorite heroes.
Now of course, some Star Wars characters do not have names acceptable for humans (think Chewbacca and Jar-Jar). And obviously, some names are so futuristic, like Qui-Gon, that your child might feel like a bit of an odd-man-out introducing himself on the first day of kindergarten.
But that doesn't mean there aren't still plenty of names to choose from that salute the series. From the classic to the slightly unusual, there are many baby name options in every one of the Star Wars movies. Here are nine of the most iconic choices.