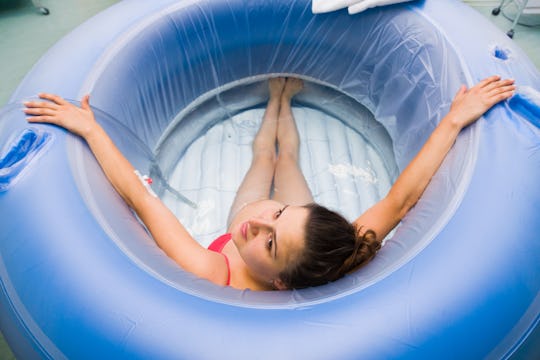 Fotolia
9 Things A Laboring Mom Shouldn't Have To Ask For
Very rarely is a mother more catered to and fussed over than on the day(s) she labors and gives birth. She is the star of the show and the center of attention, so there are things she just shouldn't have to ask for when she's in labor.
My labor with my older son was a textbook example of everything that shouldn't happen during labor. Between faulty monitors, rude nurses, and multiple shift changes, it was like I was experiencing the power of Murphy's Law in my delivery room. At one point, while I was laboring hard, (I'm talking in transition with no epidural, hard) a maintenance man came in to fix the call button on my bed. During my active labor, you guys. Obviously, that's not conducive to a pleasant labor experience and never should never have been allowed to happen. It never even crossed my mind to request that no stranger-maintenance-men be allowed to come to my bedside while I was sweaty and naked and screaming through contractions. However, you can bet your you-know-what that's exactly what I requested for my next labor. Live and learn, my friends.
After having been through a difficult labor and delivery, I feel like the ideal candidate to put forth a list of things no woman should ever have to ask for during labor. May your labor(s) be better than mine, dear reader.