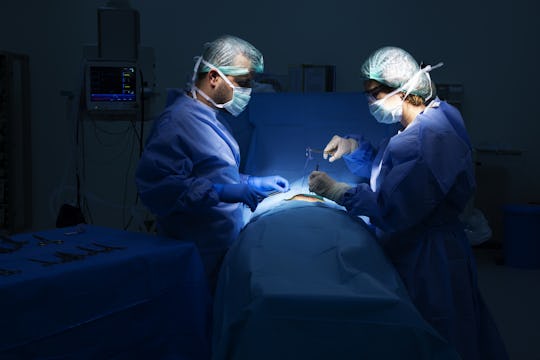 ridvanarda/Fotolia
9 Things I Wish I Knew About Tubal Ligations, Before I Got My Tubes Tied
According to Facebook, I got my tubes tied a year ago. I didn't make the choice to permanently prevent pregnancy lightly. My youngest baby was a few weeks old, so I was feeling all those "yay babies!" feelings, but my pregnancy was horrible. So, in the end, I knew I was done having babies. I was also done worrying about getting pregnant and taking birth control. So I scheduled my appointment, thinking it would be an easy procedure. Turns out, there are so many things I wish I knew about tubal ligations before I got my tubes tied.
First of all, there was the pain. My OB-GYN described it as a "slightly uncomfortable" outpatient procedure, but guys, it hurt. A lot. Especially considering I had a baby at home to take care of, so "resting" wasn't really an option. I honestly wish I had the procedure while I was still in the hospital, so I'd only have one recovery to worry about. Instead, I was just beginning to feel like myself again when I was sliced open and forced to start the postpartum recovery process all over again. Then, to make matters worse, my surgical incision got infected. Yay.
Apart from the physical aspects of getting my tubes tied, I also had no idea how much it would impact me emotionally. Once it hit home that my perfect baby was the last one I'd ever have, I felt a little bit broken. For some reason it really was difficult, even though I was absolutely, 100 percent, so done having babies.
I wish I had known the road to permanent birth control would be bumpier than expected, and way before I decided to get my tubes tied. Then again, if I had known what I was in form, maybe I wouldn't have gone through with it. I guess, at least sometimes, what you don't know actually helps you.