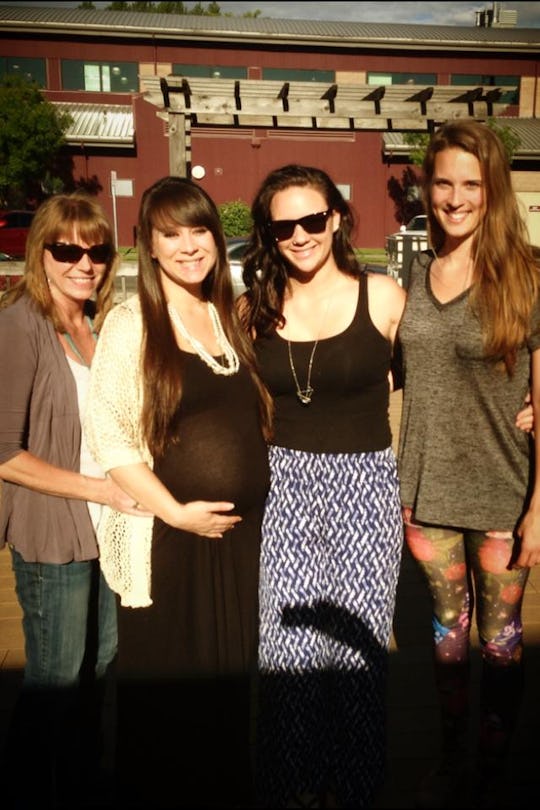 Courtesy of Danielle Campoamor
9 Things My Friends Said To Me About Pregnancy That Were Surprisingly True
There's much to fear about pregnancy before (and even after) you actually become pregnant. So much is unknown and no matter what you hear, you're never fully prepared until it's happening and or already over. Pregnancy is also a time you get a lot of unsolicited advice and horror stories, but some of the things my friends said to me about pregnancy were surprisingly (not to mention, thankfully) true.
Way back before I had children I remember hearing tales of how my nine months would go, whenever it was I got there. I'd laugh or scoff or brush it off entirely because there's no way everyone could know how my pregnancy would play out. Surely each one is different to the point that there's no way we could all collectively share the same experience. Or, so I thought. Turns out, there are some things that are generally true for a lot of moms, which is nothing if not comforting.
My first pregnancy had its irregularities as my weight ballooned, my blood pressure rose, and my feet accumulated so much water I couldn't walk. It wasn't a necessarily pleasant experience, but there were some gems of excitement and wonder sprinkled throughout my pregnancy experience. For example, hearing that fetal heartbeat for the first time and feeling those first movements were capable of making a miserable pregnancy feel pleasant and worthwhile. There really isn't anything like it. Even when other moms would try to explain how these things would feel, I didn't know until I felt them.
So while not all the things I heard about pregnancy were true (because women are different, and so are their pregnancies), there were other things my friends and family told me that absolutely were, including the following: