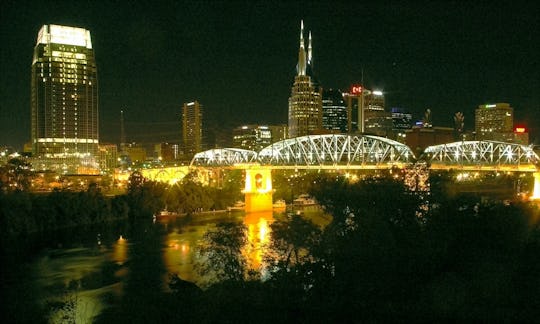 Ron Reiring/Flick
9 Things Tennessee Moms Completely Understand, Even If No One Else Does
A hybrid blend of country livin' and city slickin', Tennessee has become the ideal destination to both spread wings and plant roots. For those of us that have chosen the latter, Ole Rocky Top is indeed home sweet home to us. As with any region, Tennessee has a specific set of both benefits and challenges when it comes to raising a family here. For example: only in Tennessee can someone where flip flops and a cable knit scarf simultaneously without it being ironic; it's actually quite necessary sometimes.
Having been raised in Tennessee for most of my life, I learned at a very young age to say "please" and "thank you," and I've opened more than just a few doors for elderly citizens; sure, there were a few of those elders who may have deserved to have been hit with said door on their way out but, around here, we are raised to respect our elders regardless of their less than sunny temperament.
Tennessee is a place where "fried" is a food group and "y'all" is a word; we talk a little slower and pour our drinks a little stronger; women can be as sweet as pie and as mean as snakes, and they'll bless your heart both lovingly and sarcastically.
Tennessee moms may not be everyone's cup of sweet tea, but we welcome everyone on our front porch any way. Sometimes we might do things a little different but it makes perfect sense to us.