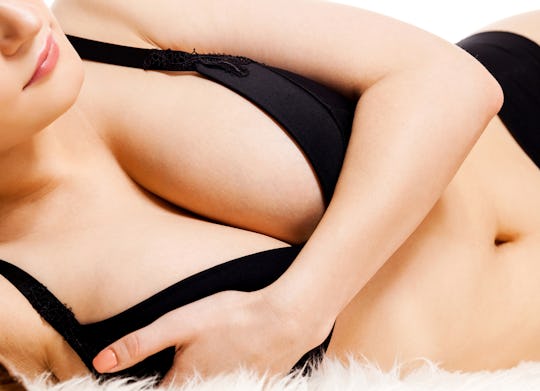 Nobilior/Fotolia
9 Things That Might Happen To Your Body The First Time You Have Post-Baby Sex
Your first experience with postpartum sex is a total mind warp, but there are also things that could happen to your body the first time you have post-baby sex. You just thought you could psych yourself out with your mind, right? Now you can let the actual physical reactions to post-baby sex teach you what it's all about.
OK, stop panicking. I promise, postpartum sex isn't worth all of the freaking out you're doing. But knowledge is power and knowing what your body could potentially go through during that first romp can not only prepare you for sex, but it can also decrease some of your anxieties. There are even a few ways where postpartum sex can be better than ever before, including the physical aspects of it.
But everybody is different and so is everyone's postpartum recovery. Maybe you've waited the six weeks and sex is still the farthest thing from your mind. Maybe you've been dying to get back to the bedroom with your boo ,and hearing that you still have some healing to do is the worst thing ever. Your delivery can affect your postpartum sex life, but so can your relationship with your SO and your baby. There's no mandatory timeline — you can ease back into postpartum sex whenever you're ready.
But don't get yourself all worked up, OK? Keep these nine things in mind, as they could potentially happen to your body, and remember that postpartum sex is going to be just like regular sex soon. It's the first time that makes you nervous, I promise.