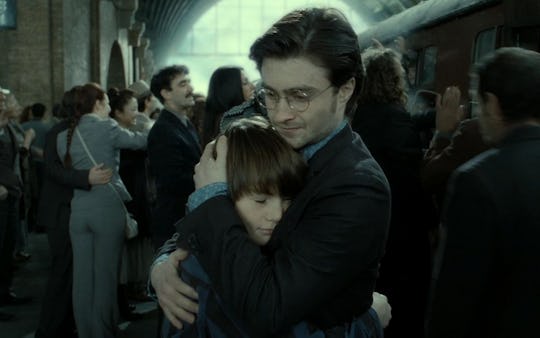 Warner Bros.
9 Worst Parenting Moments From 'Harry Potter' Because Yes, It Was A Mess
You may be wondering how much we see parenting in Harry Potter's saga since — spoiler alert! But seriously, if you still need this spoiler, who are you and how did you find a remote desert island to live on that also has wifi? — a super crucial element of Harry's story is that he's orphaned as a baby, when his parents stand up to the darkest wizard of all time like it ain't no thing. However, since JK Rowling thought of EVERYTHING, of course there are a plethora of parenting examples sprinkled throughout the saga despite the fact that our hero doesn't come from the most typical family situation. And not only are there examples, there is a hue range of them; including good examples like pretty much everything Molly Weasley does, ever, and the way Hermione treats Harry and Ron for the early books. The books also provide some pretty poor examples too, like everything and anything any Dursley does, ever.
Now that I'm a mom, I'm slightly more forgiving of some of the apparent blunders; we all make mistakes, parents included. I mean, it's not like they're as unforgivable as an unforgivable curse, am I right? Sorry, I'll show myself out. But first, let's explore some examples of the worst parenting moments from Harry Potter, shall we?