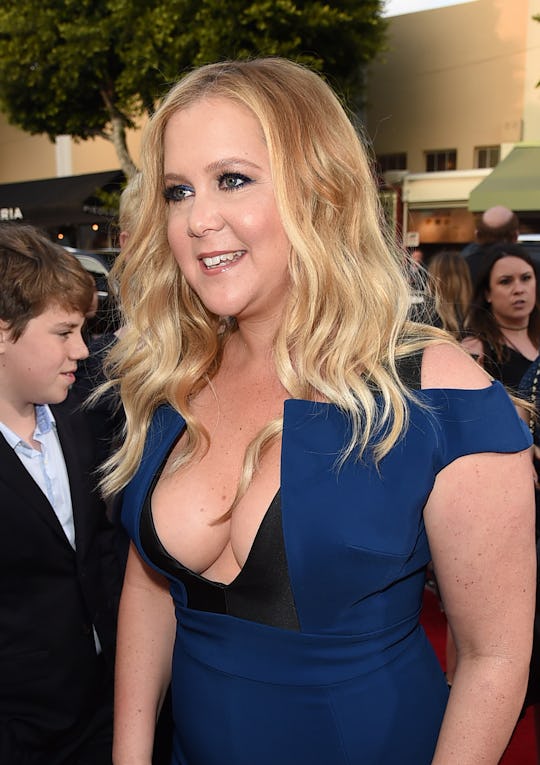 Kevin Winter/Getty Images Entertainment/Getty Images
Amy Schumer's Pregnancy: A Look At Her Honest & Hilarious Journey To Motherhood
On Oct. 22, 2018, the world knew it was in for a treat when the Queen of Comedy, Amy Schumer, announced the pregnancy of her first child. And since then, the hilarious and down-to-earth comedian has proven several times that pregnancy has only given her one more target for her sharp, reality-based comedy. And here's a snapshot of Amy Schumer's pregnancy, or a timeline if you will, of her honest and hilarious journey to motherhood thus far.
It all started when Schumer and her husband, Chris Fisher, made the pregnancy announcement in the funniest, low-key way. This past October, on her Instagram account, she posted a photo-shopped pic of Prince Harry and Meghan Markle with the faces of her and her husband pasted in their place. Notably, Markle has her hand over her belly and had just announced her own pregnancy the week prior. In her announcement, Schumer asked fans to head over to Jessica Yellin's IG account to read a list of candidates that the journalist was endorsing. The last line of the note read "I'm pregnant – Amy Schumer."
That simple statement kicked off what has now been months of ups and downs for Schumer, as she's struggled with hyperemesis gravidarum, aka extreme morning sickness, but also enjoyed being an expectant mom. So let's revisit some of those memorable, real, and hilarious moments over the last few months.