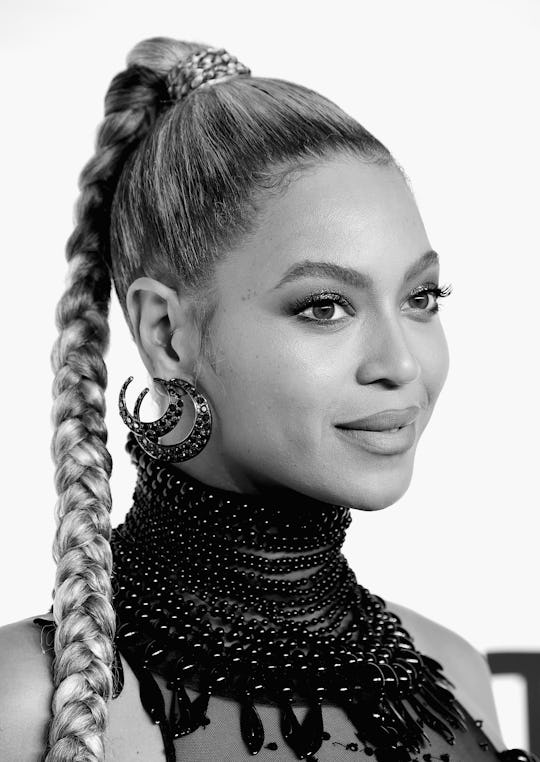 Theo Wargo/Getty Images Entertainment/Getty Images
Get Ready To Melt At These Beyonce Mom Quotes
Beyoncé truly does it all. Not only is she the most influential entertainer and most recognizable superstar of a generation, but she is also an attentive mother to her 5-year-old daughter, Blue Ivy. And last week, the queen outdid even her fans' wildest expectations by announcing that she was pregnant, again — with twins! Leave it to Bey to do it all bigger and better than everyone else. But at the end of the day, she's a parent who loves her family just like so many other moms out there (who go nuts over her every move, but still), which is why some of Beyoncé's best public quotes about parenting show that she's at once flawless and relatable.
In addition to dropping soul-crushingly beautiful surprise visual albums, quietly establishing herself as the most charitable celebrity philanthropist of 2016, and nurturing the next generation of female musical talent, the queen clearly exerts a lot of time and energy on her family. Even though her recent pregnancy announcement garnered the most likes in the history of Instagram, her daughter is anything but an accessory for her. The way she talks about pregnancy, motherhood, and the challenges and joys and balancing her insane career with family proves it.
On Her Relationship With Her Daughter
"My daughter introduced me to myself," the 20-time Grammy winner said in a 2013 interview with Oprah, explaining that she hoped to share a relationship with her daughter that was as close as the one she had long enjoyed with her own mother. "... And she's still a baby, but the connection I had with her when I was giving birth was something that I've never felt before."
On Her Best Accomplishment
Hint: It's all about her daughter. "Out of everything I've accomplished, my proudest moment hands down was when I gave birth to my daughter Blue," she told Garage Magazine last year.
On What She Wants For Her Daughter
"I think just like any mother, I just want my child to be happy and healthy and have the opportunity to realize her dreams," Beyoncé told Elle in 2016. In that sense, she literally is just like most mothers.
On The Strength Of Pregnancy
When she showed the world she was pregnant with Blue after a performance of "Love on Top" at MTV's Video Music Awards in 2011, we all knew she was a fierce and strong lioness. Still, she made it clear to the Associated Press soon after that pregnancy is by no means a weakness or handicap. "It is important that I don't look at this as like an illness," she said at the time. "I am not sick. I am the same woman and I have the same passions."
On The Wonders Of Having A Child
"[Having a child] gives you purpose, and of all the things that my self-esteem was associated with — it's all completely different," the queen told The Huffington Post.
On Maintaining A Work-Life Balance
"I have so much admiration for women who are mothers, who balance family and work. I see them and I have this word in my head — respect," Beyoncé said, according to the International Business Times, showing her signature humility in her willingness to take cues from others. "I also look to learn. I see these women and I think, 'Yes, it can be balanced, it can all work out.'"
Obviously, Beyoncé's twins are very lucky that they will have her as a mom — and not just because she is who she is, but because she loves how she loves.