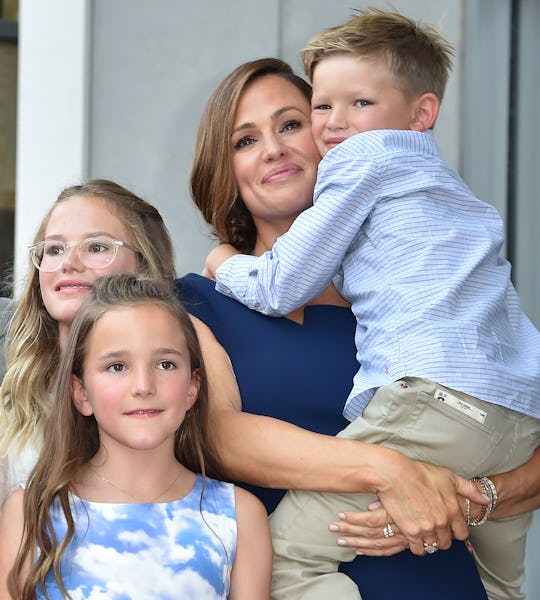 ROBYN BECK/AFP/Getty Images
Jennifer Garner & More Celeb Moms Share Relatable, Sweet & Funny Back-To-School Posts
It's probably safe to say that everyone is having big feelings about their kids' education this year, and these celebrity moms' back-to-school posts prove they are no exception. Take Kristen Bell, for example, who revealed on Instagram that she was exhausted after two days of schools. And Reese Witherspoon? She's not looking forward to the math. And Jenna Fischer has already hidden in her laundry room. So yes, big feelings indeed.
Whether it's virtual, in a classroom, or a hybrid mixture of the two, the coronavirus pandemic has changed the way families are educating their little ones. Each state has released guidelines for what school will look like for kids this fall, but one fact remains constant: Very little looks the same as it once did. Brick and mortar schools have asked parents to send their kids with protective face masks, while some schools will continue to teach kids remotely, relying heavily on parents to facilitate that for them.
Whether they're living in Beverly Hills or in the burbs, parents everywhere, celebs included, are trying to balance it all and somehow hold onto a sense of first day of school normalcy for their kids. Even if it's happening in front of a laptop this year... Here's how a few beloved celeb moms have handled it and commemorated it so far...